Revealed: 8 ways UAE residents hope to make money this year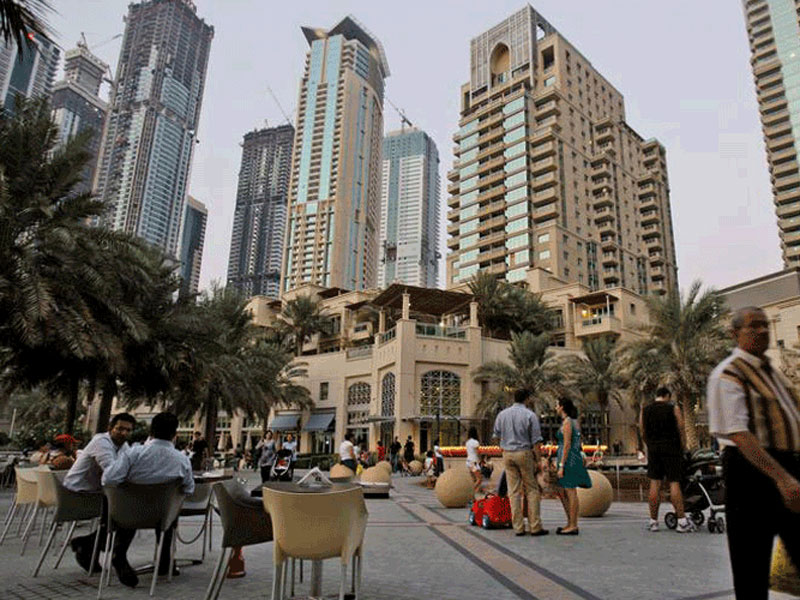 The UAE's individual investors expect to earn higher returns on their investments in 2015 as compared to last year with real estate and equities offering best chances of profitability, according to a new survey.

To make more money in 2015, residents are willing to take more risks now compared to what they did last year, the results suggest.

The survey was conducted among 7,000 individual investors across 17 countries by Natixis Global Asset Management, and it found that three out of 10 UAE investors (30 per cent) see real estate as their best performing asset class.

This was followed by equities (23 per cent), cash (13 per cent), bonds (12 per cent), currencies (10 per cent), commodities (6 per cent), private equity (5 per cent) and hedge funds (1 per cent).

Though assets managers and analysts believe that equities are currently trading at attractive valuations, UAE investors continue to put their trust more in the real estate market and see it as a more profitable bet.

A study released by real estate consultancy JLL earlier this week said residential rents in Dubai remained stable in first quarter 2015 while property prices registered a decline. It expects average sale prices to fall further 10 per cent in 2015.

According to Natixis findings, nearly 8 out of 10 investors expect their investments to bear more fruits this year than what they did in 2014. This ratio is higher than the global average, where 73 per cent individual investors see better returns this year. Around same percentage of – 8 out of 10 investors – expect to achieve their target return in the longer term.

The survey found a significant degree of optimism among investors of all ages and asset classes globally, a confidence potentially fuelled by double-digit equity gains last year in a number of countries such as the UAE, the US, China and Argentina.

This strong confidence in the UAE's economy is motivating individual investors to invest and take more risks than they did last year.

The survey found that approximately 7 out of 10 UAE investors are willing to take more risk than they did last year, compared to only half of individual investors globally.

The survey looked at investor attitudes towards portfolio construction, risk, advice, saving, investing and the markets. Investors were surveyed online in January and February 2015 and were required to have a minimum net worth of $200,000 (Dh734,000) of invested assets.

Individual investors in the UAE are also more sanguine than their global peers and expect higher returns on investments this year with more investors willing to make risky investments than they did last year, it noted.

The survey found that 43 per cent UAE investors believe that they are more likely to achieve their objectives if they stop making emotional investment decisions.

With retirement a leading financial priority for global and UAE investors, more than 8 out of 10 UAE investors are confident that their investment approach will grow their portfolios and meet their retirement savings goals.

"Individual investors in the UAE and globally are constantly looking to better insulate their portfolios from volatile markets, diversify risks and generate new and reliable returns. The challenge for asset managers is to deliver investment solutions that meet growing demand for sophisticated products," said Terry Mellish, Head of the Middle East and North Africa at Natixis Global Asset Management.

"While UAE investors are more confident that their portfolios will be protected from dramatic market downturns, there are still macroeconomic and geopolitical factors that may affect the value of their investments. Achieving real diversification through portfolios that utilise a variety of asset classes and strategies to better manage risks is critical," Mellish added.
Follow Emirates 24|7 on Google News.