Revealed: List of UAE public and private sector holidays in 2015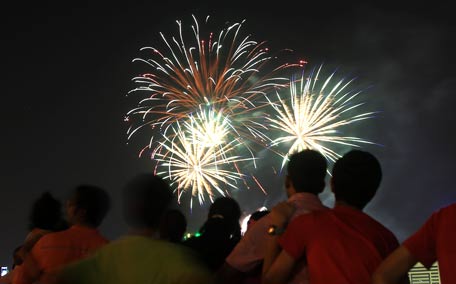 Employees in the UAE's government sector are likely to have 14 holidays in 2015 while their counterparts in the private sector are expected to enjoy 11 days off.

It must be noted that most of the UAE's national holidays and festivals are based on the sighting of the moon rather than having fixed dates in the Hijri Calendar. Due to this, the actual dates may vary from those listed below.
Here's the list of UAE's expected public holidays in 2015:
Prophet Mohammed's Birthday* (PBUH)

Prophet Mohammed's Birthday* (PBUH)

*Islamic holiday exact dates are subject to moon sighting and may differ from the date given

Luckily for UAE residents, some holidays this year seem to lead to extended weekends. For instance, the first day of 2015 falls on Thursday, which means that most UAE residents can look at starting the New Year 2015 with a three-day break (Thursday to Saturday), and resume work on Sunday, January 4, 2015.

Some holidays may also be shifted so they can be combined with the weekends. Such a measure has been adopted previously on many occasions, in line with a Cabinet decision that authorises the shifting of official holidays to the beginning or end of the week, if the event happens to fall between two working days.

Also, incidentally for calendar year 2015, there will be two instances of holidays for Prophet Mohammed (PBUH) birthday. The first instance will be on Saturday, January 3, and the second will be later in the year, on Thursday, December 24, 2015. This is because the Hijra year (the Islamic year) consists of 354 or 355 days divided into 12 lunar months, instead of the 365 or 366 days in a calendar year.

Other 2015 holidays that may lead to extended weekends are Eid al Fitr (July 18-20), Eid Al Adha (September 4-6), Hijri New Year's Day (October 15), and UAE National Day (December 2-3).
Follow Emirates 24|7 on Google News.