RTA brainstorms suggestions, complaints of taxi users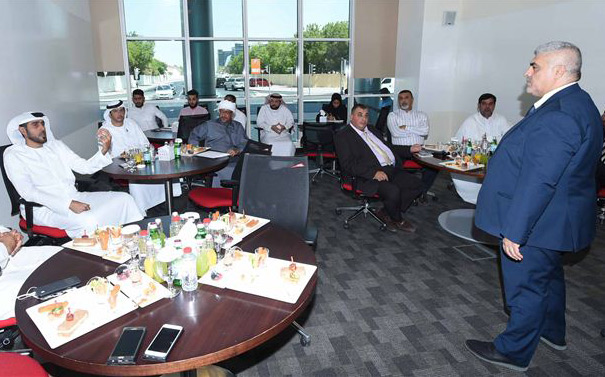 The Roads and Transport Authority, RTA, has held a brainstorming session with a number of taxi users in Dubai to screen their needs, suggestions and complaints about the taxi service.
The move is part of RTA's ongoing efforts to meet the expectations of taxi passengers in a bid to enhance their satisfaction and happiness rating.
"The workshop took place in the context of RTA's standing policy of close follow up and communication with all users of its services," said Ahmed Mahboub, Director of Customer Service, RTA's Corporate Administrative Support Services Sector.
The workshop shed light on the existing channels for suggestions and complaints, along with the procedures of handling ideas.
It also offered a chance to look at suggestions regarding various improvements, such as the official uniform of cabdrivers, number plate visibility, etiquette of dealing with passengers as well as the possibility of providing books or magazines to entertain passengers on long-haul trips, and the introduction of a technology enabling instant measuring of customer satisfaction rather than them waiting until the next day to submit complaints, if any.
"The RTA stressed to the attendees that it would spare no effort in taking punitive measures against any driver abusing a taxicab, and that customers' complaints should always be taken into consideration and dealt with quite seriously. The RTA has a full set of deterrents applicable to anyone offending service users. All suggestions and complaints made in the workshop would be fully attended to as we are working towards bringing happiness to all residents and visitors according to RTA's strategic drive," added Mahboub.
Follow Emirates 24|7 on Google News.