Secondary market for housemaids booming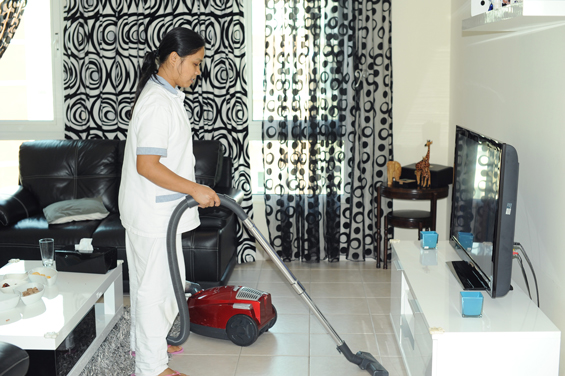 The decision of some countries to stop sending its citizens to work as housemaids to the GCC has given rise to a new market – trading domestic helps - within the country, according to sponsors and agencies.

Speaking to Emirates24|7, Zakareya, an Arab manager of a firm that supplies labour in Dubai, said there is huge demand for housemaids from the Philippines. However, government there is strict and does not want to send their citizens to work in the GCC as housemaids, unless they get approval on some of the conditions they are demanding.
"This has caused high demand from both nationals and expatriates in the UAE as majority prefer Filipina housemaids as nannies and for general house work as well," he said and added that several sponsors of house-helps from the Philippines and Indonesia have started selling their sponsorship to new sponsors.

"For example, sponsors who brought in housemaids a few years ago, incurred a cost of less than Dh10,000. Now they can ask for anything between Dh15,000 and Dh20,000 to transfer the sponsorship of their housemaids to a new sponsor. In this case, housemaids also benefit as their monthly salary would also increase. For example, those who earned less than Dh1,000 monthly, now with change in sponsorship will get more than Dh1,000 a month. Similarly, agencies also benefit as they charge fees for the transfer. And most importantly, the new sponsors benefit as they get housemaids quickly, within a few days, and not wait for months. So it is a win-win case for all the parties," Zakareya explained.

In fact, the demand for such housemaids is so high that the domestic helps are taken by new sponsors within a few hours of them coming to the office.

This website spoke to a few national women who said they are willing to pay any amount in order to get a housemaid as soon as possible.

Hessa Humaid, a 27-year-old UAE national and a mother of three from Sharjah, said she was so desperate to find a housemaid that the moment she got one, she just accepted the person. She cannot do without a domestic help and cannot wait or a new maid to arrive because that would take at least four months.
"My housemaid finished her two-year contract and went back to the Philippines a month ago. Since then, I have been trying to get a housemaid, and I used to go to the agencies every week with the hope that I might find one who is returned by her sponsor. Finally, when I found one, the agency told me that if I don't go there and collect her within one hour, they would give her to another family. I managed to reach there on time and bring her home. I paid them Dh15,000, which is much more than the Dh7,000 I paid for my previous housemaid two years ago," Hessa said.
However, Hessa alleges that this new housemaid is not good. "She throws food stuff from the kitchen without asking me. She also doesn't like to look after my two-year-old baby girl. But despite that I don't want to return her to the office. I accept her behaviour because I need her and cannot wait for four months with no help."
Najla Ahmed, another national woman and mother of four children from Dubai, said she has been without a house help for almost three months, and it is too difficult, especially now that she is employed.
"I tried many African housemaids, but I did not like them. I prefer housemaids from the Philippines. They are also good with children. I found a sponsor though social media who was willing to transfer the sponsorship of his Filipina housemaid in return for Dh16,000. This amount was far more than what I paid for my previous housemaid, which was about Dh8,000. But I had no other choice. I paid and got her," explained Najla.
Follow Emirates 24|7 on Google News.