Sharjah Police ambush Pakistani gang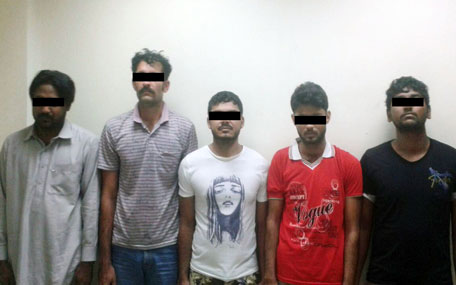 Sharjah Police arrested a gang of 10 Pakistanis specialising in the theft of cables and electrical wiring.

Sharjah Police first acted on a tip-off about electrical wire being stolen from inside a warehouse.

A team, in cooperation with Dubai Police, succeeded in arresting a suspect, who admitted to robbing the warehouse and led the police to his partners.

The police managed to arrest the rest of the accused in an ambush, set up in Abu Shaghara in Sharjah.

The accused have been transferred to the public prosecution in Sharjah.

Sharjah Police, called on owners of commercial warehouses in industrial zones to take more caution and secure their warehouses, so as not to become vulnerable to theft.
Follow Emirates 24|7 on Google News.