Spiderman to climb Burj Khalifa on Monday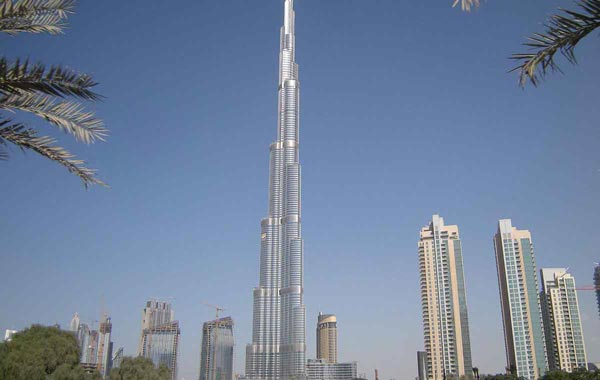 A French skyscraper climber nicknamed Spiderman hopes to reach new heights next week by scaling the world's tallest tower in Dubai.
The Emirates' Higher Colleges of Technology said on Thursday that climber Alain Robert has been given approval to climb the 2,717 foot-tall (828 metre) Burj Khalifa during the institution's Education Without Borders conference.
Unlike on many of his previous climbs, Robert said he will use a rope and harness on Monday's ascent to comply with organisers' requirements. He has been arrested and fined numerous times elsewhere after scaling buildings without safety equipment.
The ascent is expected to begin at 4pm and viewers are advised to bring binoculars to watch the Spiderman from Burj Downtown area.
"I was trying and trying to get the approval, and it was always a big, big no," he told The Associated Press about the Burj Khalifa climb. "At least this is still pleasant, it's a performance. This is still the highest building in the world."
The 48-year-old has climbed more than 70 skyscrapers, including the Empire State Building, Chicago's Willis Tower and the Petronas Towers in Kuala Lumpur, according to his website. He conquered Taiwan's Taipei 101, which before the Burj was the world's tallest building, in 2004.
Robert said he is staying in a Dubai hotel with a room overlooking the silvery, glass-covered Burj. He will prepare for the climb by doing push-ups, pull-ups and stretches, and loading up on carb-filled foods such as pasta.
During the climb, assistants who will control the ropes will be stationed on ledges at various points up the tapering spire.
Those ledges, which Robert said are located roughly every 30 or 40 stories, will also provide welcome rest stops during his ascent. He plans to rest at each for 10 minutes or so before resuming his climb.
Even with the harnesses, tackling the Burj won't be easy, Robert said.
"This one is quite challenging in fact," he said. "You can see that the surface ... is very slippery. And all the ledges are very small."
Tower owner Emaar Properties didn't comment on the climb, referring questions to the colleges instead.
Another 48-year-old, actor Tom Cruise, last year lashed a rope and harness of his own to the side of the tower to film scenes for the forthcoming installment in the "Mission: Impossible" film series.
Follow Emirates 24|7 on Google News.