Stubborn lovers, pre-marital tests and 'sick' marriages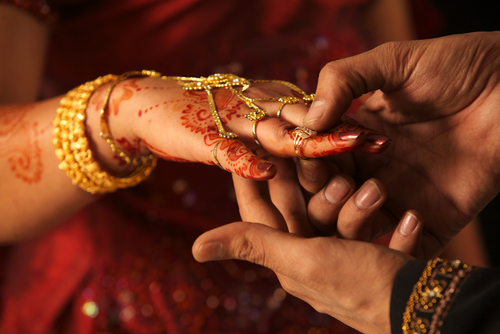 Despite strict government regulation of not completing marriages in the country without a prior test for Thalassemia and other inherited diseases, new cases are still being discovered.

These cases, according to health officials, are seen mainly in newborns – a result of consanguineous marriages where parents are aware that there is high risk of them having Thalassemic children.

Currently, Dubai Thalassemia Center is treating 850 patients, of whom 60 per cent are Emiratis from Dubai and the other emirates, while 40 per cent are expatriates.

Of the 850 Thalassemia patients, 450 are on regular blood transfusion, the rest on medication.

Speaking to 'Emirates 24|7', Dr Essam Dohair, Co-ordinator, Dubai Thalassemia Center and Medical Advisor for Emirates Thalassemia Society, said it's sad that there are many stubborn lovers.

Also, in several cases, families of the bride and groom insist on marriage despite knowing that in a consanguineous relationship there is high risk of the couple giving birth to Thalassemia children.

He pointed out that in 2006, the government made it mandatory for all couples to undergo pre-marital blood test to find out about all the possible problems which the children born in these marriages will have.

"But unfortunately, we still receive new patients. In these cases, lovers cannot stand the idea of being separated. Also families that decide on their children's marriages – especially when the bride and groom have been agreed upon since childhood - ignore the warning and advice, and they go ahead with the wedding.
As a result, we see new Thalassemia children from these marriages. It is sad," Dr Dohair said.

In fact, most of these marriages don't last for long after the birth of the first or second Thalassemia child, he added. "But then, it is too late because the child is already born."

He added that majority of these new cases are seen outside Dubai. "Fortunately, awareness levels among Dubai residents are high, and thus we rarely seen new Thalassemia children born from Dubai marriages. Majority of these children are from couples from other emirates."

Cases are also seen among expatriates who were married before coming to the country. "These cases are beyond our control," Dr Dohair added.
Follow Emirates 24|7 on Google News.