Temporary detour near Abu Dhabi Sheraton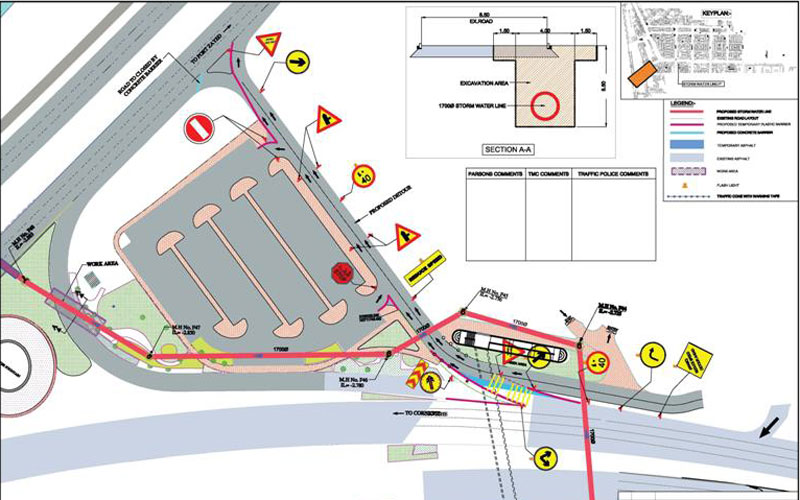 The Municipality of Abu Dhabi City has announced a temporary detour that includes two lane shifting at Corniche Street to the right side of the street going towards Mina road in the area near Sheraton hotel.
This will be implemented on Tuesday to complete utility works in the area as part of the road works of Al Salam Street and the Eastern Ring Road.
The municipality said that it will continue to encourage motorists to adhere to speed limits, obey all traffic laws and take alternative routes in cooperation with the Abu Dhabi Police GHQ - Traffic and Patrols Directorate. Pedestrians are urged to use proper crossing areas and bridges provided by the municipality for their own safety.
The mega infrastructure project is part of the municipality's strategic aim to meet the requirements of a developing city, as well as respond to the needs of the growing population. It includes upgrading the existing road to an urban expressway with a network of roads and tunnels that will lead to a smooth free-flow facility of an estimated capacity of 12,000 vehicles per hour on both directions.
Upon completion of Al Salam Street Project, motorists will be able to travel through Al Salam Street without any traffic signals from Sheikh Zayed Bridge until the Mina Zayed. The project will also positively impact the environment by reducing traffic volumes that will lead to a decrease in air pollution. Likewise, the tunnels' central system is among the most advanced in the world and comes with enhanced safety features.
Follow Emirates 24|7 on Google News.