'Toxic district' destroying expats' families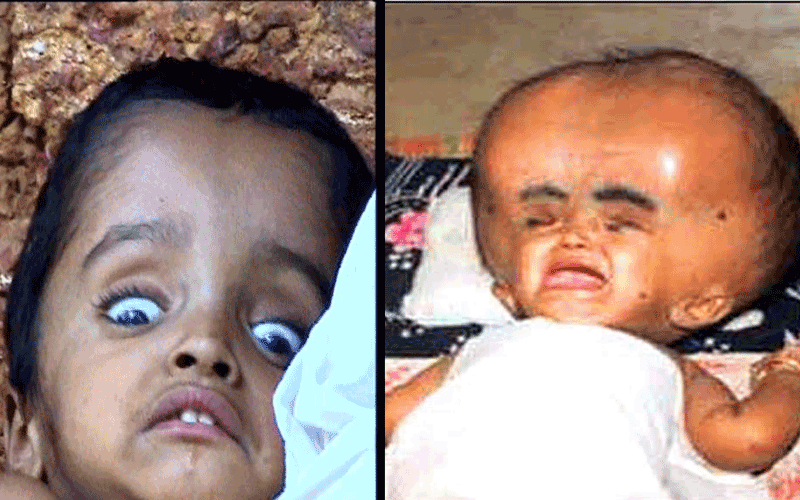 The Kasargodu district of the South Indian state Kerala has a close connection with the Middle East in general, and the UAE in particular.

Thousands of people from the district are working here in the emirates.

While these expatriates' families often rely on the Gulf connection to better their lives, they are facing a much bigger battle at home - one that involves life, death and a toxic pesticide, Endosulfan.

Kasargodu district is a major cashew plantation area and Endosulphan was used as a pesticide for many years - sprayed from helicopters over the plantations.

Residents of the district and major human rights organisations – including the National Human Rights Commission of India - have since reported deadly toxic side effects on residents of the district.

Victims claim exposure to the pesticide has caused them to suffer cancer, physical deformations and abnormalities, epilepsy, multiple congenital skeletal deformations and other chronic diseases.

Reports have also come in about the death of flora and fauna, including frogs, birds, chickens and cows.

The seriousness of the issue was driven home here in the UAE when the eight-year old daughter of a UAE-based expatriate suffered an abnormal growth of her head while she was residing in Kasargodu.

Speaking to this website, the father, who requested his name withheld, said, "About 4,000 victims are slowly dying there. The victims have stunted growth and deformed limbs. Children are the worst affected."

The drive against the use of Endosulphan has been on-going for some time now in India, but with such a large representation from the district here in the UAE, expatriates have decided to get involved to ensure the pesticide is banned.

Endosulphan's future will be voted on at the sixth meeting of the Persistent Organic Pollutants' Review Committee (POPRC) of the Stockholm Convention that is on in Geneva, Switzerland, this week.

More than 2,500 children from Malarvadi Bala Sangham (Childrens' Club) Dubai, participated in a protest movement against Endosulphan by painting pictures and casting their symbolic votes in support of people back home born with deformities and other health problems.

The pesticide has been banned in over 80 countries and expatriate associations here are canvassing votes from community members for online petitions, asking for a total ban on the pesticide in India.

The National Human Rights Commission of India has also advised that the deadly pesticide should be banned.

Dubai Art Lovers Association (Dala), a leading socio-political orgaisation of the Indian community in Dubai, MAS Sharjah, Ras Al Khimah Expatriates Association, and a number of smaller organisations representing the Indian community are all campaigning that the Indian government take a stand against Endosulphan .

Social networking sites are being flooded with anti-Endosulphan campaigns.

K M Abbas, President, Endosulfan Victims Support Group, UAE Chapter told Emirates 24|7: "We have joined the campaign with other Indian organisations demanding that the Indian Government ban Endosulphan use and vote against the product at the Geneva Convention on April 25, 2011. Expatriate families are reluctant to acknowledge that they suffer health problems from Endosulphan because they will not get proper marriage proposals for their sons and daughters. It is a grave situation."

Kerala Chief Minister, V S Achuthanantha, will participate in the protest against Endosulphan by fasting on April 25, 2011, the day when decision makers would be discussing and voting in Geneva.
Follow Emirates 24|7 on Google News.