UAE has 45,000 men infertility cases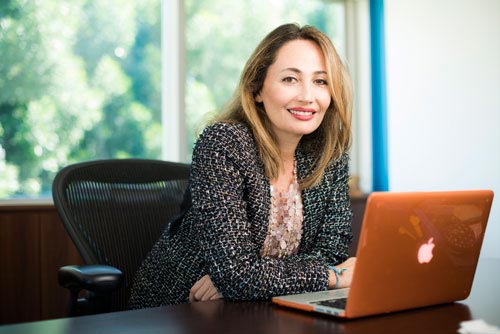 There are approximately 150,000 cases of infertility in the UAE out of which nearly 30 per cent – or 45,000 – are solely male related cases.
According to Dalya Tabari, Director at Al Ittihad Drug Store (IDS) – a leading pharmaceutical distributor in the UAE, more than two per cent of the population is infertile in the UAE based on a research conducted by the DHA in 2010. Going by the rate at which infertility is growing, it is estimated that there will be approximately 150,000 cases of infertility in the UAE. Out of total infertility cases, nearly 30 per cent are solely male related infertility cases.
She said there are a lot of factors that lead to infertility in both men and women. "One of the biggest concerns is a sedentary and unhealthy lifestyle while other factors include obesity, smoking, alcohol, etc."
"One also needs to be extremely cautious of the fertility cycles for both men and women. In recent times, we have observed that the number of working women has increased significantly leading to delayed family planning. It is important to note that after 35, the chances of a woman conceiving fall at a dramatic rate.
"There are some cases of infertility that can be treated. Medical treatment of infertility generally involves the use of fertility medication such as Profertil, hormonal, surgery, or a combination of different treatments," she said.
For women, the most common causes of infertility are hormonal imbalances that lead to ovulation disorders. Specifically for young women, it's observed that some are infected with chlamydia, however, they are unaware of the situation. This causes inflammation and scarring, which can permanently damage and block the tubes, leading to infertility.
For many couples, Tabari said the problem is not in conceiving but retaining the pregnancy. These reasons can be medical or lifestyle related.
Some lifestyle changes that can definitely help against growing infertility:
• Avoid drug and tobacco use and excessive alcohol consumption
• Exercise regularly, eat a balanced diet, avoid junk food and maintain a healthy weight
• Avoid exposure to industrial or environmental toxins
• Limit medications that may impact fertility, talk with your doctor about any medications you take regularly, but don't stop taking prescription medications without medical advice
Most common problems arise for pregnant women and make it difficult for them to retain the pregnancy are:
• Chromosomal abnormalities of the embryo
• Hormonal imbalances
• Improper implantation of the fertilized ova into the lining of the uterus
• Chronic maternal infections
• Stress and social pressure
• Unhealthy lifestyle habits
Follow Emirates 24|7 on Google News.