UAE Jobseekers: Where jobs will (and won't) be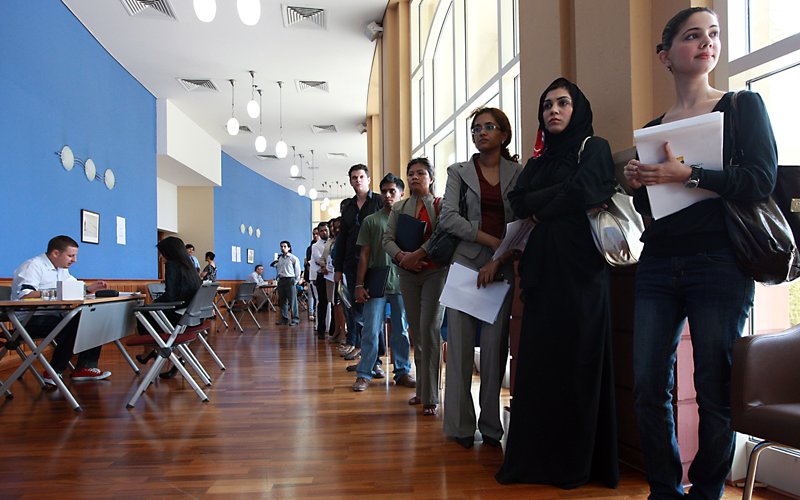 Your chances of landing a job in the UAE are bright as the coming six months could see new jobs being added to the market.

According to a latest survey by hiring portal NaukriGulf.com, 74 per cent of recruiters in the UAE and the Middle East expect new jobs to be added in the next six months of 2015.

In its hiring outlook, the company reveals that the environment is conducive to new jobs being created and it reflects a 13 per cent growth when compared to 2014.

More than two-thirds (74 per cent) of recruiters and consultants who participated in the survey forecasted creation of new jobs in the first half of 2015, while this figure was at 61 per cent in the first half of 2014, stressing the current year seems to be much brighter for jobseekers.

Majority (53 per cent) of the consultants expect bulk of the jobs to be created in the oil & gas sector while 52 per cent expect construction & engineering sector to generate most of the new opportunities

These two sectors were the favourites among the consultants in their prediction regarding which sector is expected to witness maximum job creation. Among the participating companies, those in hospitality, construction & engineering sector were most bullish about new job opportunities in the near future.

Most companies (53 per cent) also said their current rate of attrition is less than 10 per cent.

As per the recruiter sentiment, a dominantly stable attrition scenario emerges with more than half of the respondents dealing with low attrition levels of less than 10 per cent.

However, eight per cent companies report struggling with very high attrition rates in excess of 50 per cent.

Further, more than half (52 per cent) of the companies expect the rate of attrition to be stable in the first half of 2015, 16 per cent expect a decrease and 32 per cent of them expect the rate to increase in the first half of 2015.

These findings are based on the inputs of 355 recruiters and consultants in the Middle East.

Amongst the total respondents, recruiters accounted for 63 per cent and consultants accounted for 37 per cent.
Follow Emirates 24|7 on Google News.