UAE petrol prices look set to rise in 2017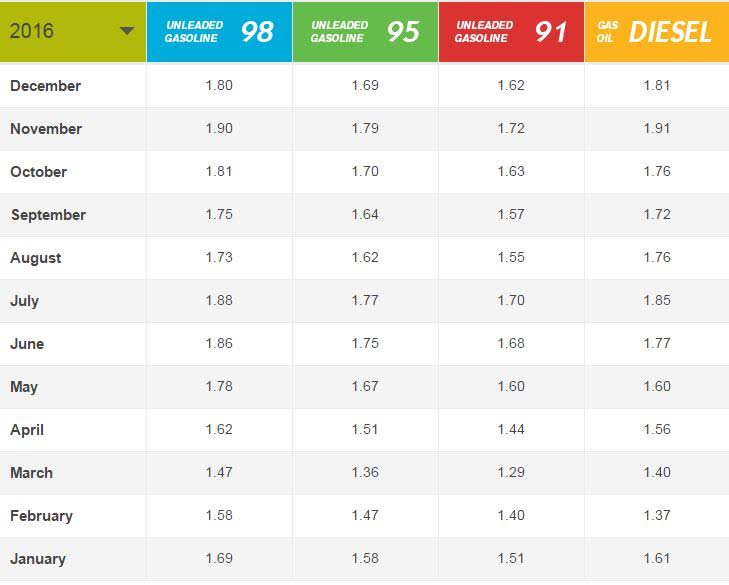 Petrol prices in the UAE are set to rise in January 2017, with the country's Ministry of Energy making the official announcement on Wednesday.
The price for Unleaded Gasoline 98 or Super will increase to Dh1.91 from December's Dh1.80 per litre.
The price for Special or Unleaded Gasoline 95 will also rise to Dh1.80 in January, climbing 11 fils from this month's Dh1.69.
Unleaded Gasoline 91 will be priced at Dh1.73 per litre next month, climbing from December's Dh1.62.
Meanwhile, the cost of diesel will also jump to Dh1.94 from Dh1.81 this month.
The January prices will be the highest recorded for the UAE compared to 2016, with November coming close to Dh1.90 for Super or Unleaded Gasoline 98.
Follow Emirates 24|7 on Google News.