UAE recalls infected cheese off Carrefour shelves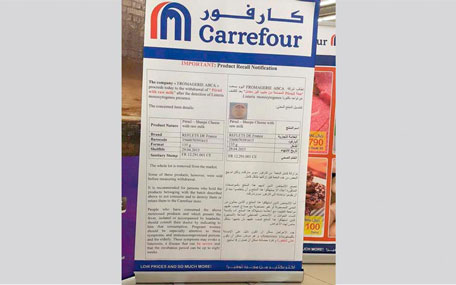 The Ministry of Economy, in co-operation with Carrefour, on Sunday has begun recalling 'Perail' cheese, according to a report in Emarat Al Youm.

The ministry has asked consumers who have bought the product to dispose it or return it to Carrefour immediately.

The move comes after a sample of the cheese was tested and found to contain bacteria called Listeria monocytogenes, which causes infection listeriosis.

Carrefour has placed a warning poster at all its outlets to inform people and appealing to those who consumed the product and showed symptoms such as fever and headache to visit a doctor.

The incubation period of the bacteria may reach up to eight weeks.
Follow Emirates 24|7 on Google News.