UAE to make history with world's first tolerance charter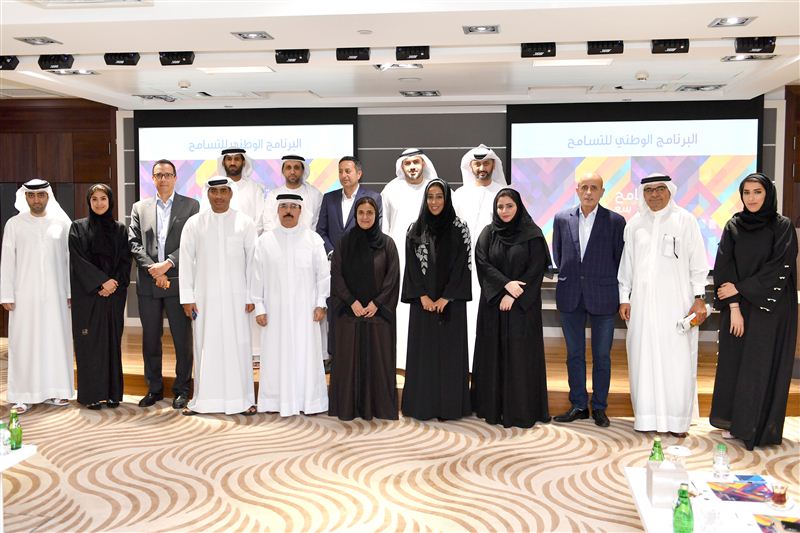 The UAE is set to make a key contribution towards ushering in a new chapter in world history when it will launch the world's first tolerance charter aimed at spreading the values of tolerance, peace and coexistence, said Minister of State for Tolerance Sheikha Lubna bint Khalid Al Qasimi at a meeting with UAE-based local and international media.
The UAE Charter of Tolerance, Coexistence and Peace will serve as a platform to coordinate and energise efforts to achieve the vision behind this objective that was initiated by the late Sheikh Zayed bin Sultan Al Nahyan.
Sheikha Lubna said that the media is a key partner in promoting coexistence and spreading tolerance among people of different cultures and backgrounds, especially given the rising incidences of terrorism, bigotry and racism in the world.
She also said that positive thinking is key to combating destructive elements and eradicating bigotry, racism, extremism and terrorism.
The Minister of State for Tolerance also highlighted the vital role media plays in promoting the true image and essence of Islam.
Sheikha Lubna was speaking at 'Meet the Leader', an event organised by the Government of Dubai Media Office (GDMO).
The event was attended by Director General of the Government of Dubai Media Office Mona Al Marri and representatives of a number of local and international media.
The launch of a ministry dedicated to tolerance reflects the UAE leadership's determination to promote the true image of Islam not only in the UAE, where over 200 nationalities live in harmony, but also worldwide.
She also said that the Ministry she oversees is unique as it offers no tangible services but is focused on promoting human values.
She called upon local and international media to support and celebrate the International Day for Tolerance to be observed on 16 November.
Sheikha Lubna further said that the UAE Cabinet launched the National Tolerance Programme in June as part of the UAE Vision 2021.
The programme involves collaborating with federal and local entities under five main themes.
The National Tolerance Programme is based on the teachings of Islam, the UAE constitution, the late Sheikh Zayed bin Sultan Al Nahyan's vision and the country's ethical values, international conventions and common human values.
She said that UAE President His Highness Sheikh Khalifa bin Zayed Al Nahyan and Vice President and Prime Minister of the UAE and Ruler of Dubai His Highness Sheikh Mohammed bin Rashid Al Maktoum are committed to further strengthening the pillars of tolerance in the UAE.
Crown Prince of Abu Dhabi and Deputy Supreme Commander of the UAE Armed Forces His Highness Sheikh Mohamed bin Zayed Al Nahyan also closely follows up on the progress of the programme to ensure that the UAE continues to be a beacon for peace and tolerance.
The five themes of the National Tolerance Programme include strengthening the government's role as an 'incubator' for tolerance; consolidating the family's role in nation building; promoting tolerance among youth and steering them away from extremism; enriching scientific and cultural content; and integrating international efforts to promote tolerance.
The Programme has set up a Council of Tolerance, which will develop policies to promote tolerance locally, regionally and internationally.
Organisations will be encouraged to promote tolerance through a Tolerance Responsibility Programme for Organisations, which the Cabinet described as the first of its kind worldwide.
A UAE Charter of Tolerance, Coexistence and Peace will also be set up to promote respect for cultural diversity and combat violence, extremism and racism.
The Programme has established a UAE Tolerance Centre, which will provide scientific and cultural content on tolerance and practices related to people's daily lives.
She said the UAE's strategy for promoting tolerance also includes the Hedayah Institute, which is at the frontlines of combating extreme religious violence; promoting interfaith dialogue; and investment in key academic institutions and scholars committed to promoting an Islam that is moderate and responsible.
Follow Emirates 24|7 on Google News.