UAE youth in 'honey traps' via dating sites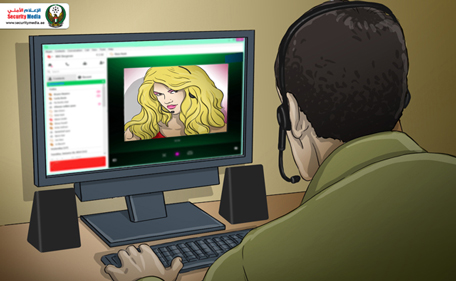 Abu Dhabi Police have issued a warning about electronic blackmail traps from dating sites that are targeting young people in the UAE.

According to the statement from the Ministry of Interior, international gangs are behind the traps and once a person falls for the scam, video clips enable the criminals to blackmail the victims.

According to Colonel Dr Rashid Mohammad Bu Rasheed, Director, Department of Criminal Investigation, Organised Crime, 33 complaints of blackmail have been received in the first six months of this year.

Most involved videos of the victims in inappropriate situations. He said that the gang, from outside the UAE, specifically targeted young people with the threat of publishing their private videos on social networking sites.

Colonel Dr Rashid Mohammad Bu Rasheed said the police continue to search for such criminals and keep track of their activity in coordination with the competent authorities, as well as blocking sites involved.

He adds that the gang is careful not to talk online evading any voice recording system.

Once they have convinced the victim to send a compromising video, the gang begins extorting the victim.
The Abu Dhabi Police has warned the public about falling victim to fraud and extortion online and urged them not to disclose personal information online.
Follow Emirates 24|7 on Google News.