UPS captain left cockpit because of no oxygen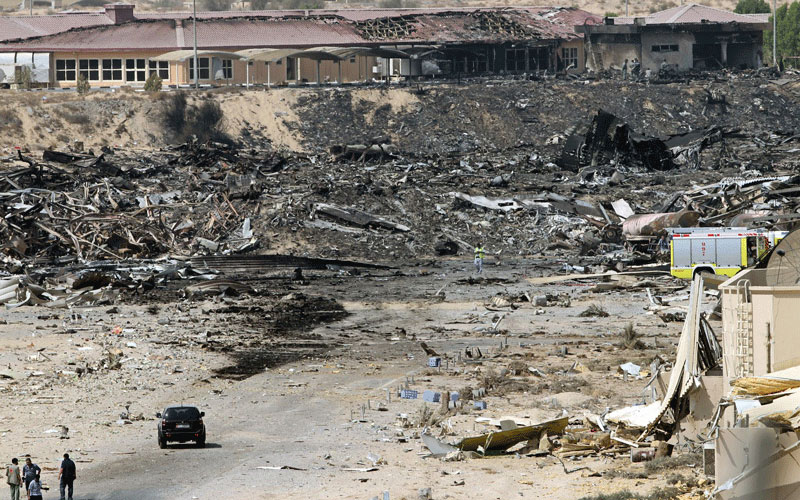 The UAE General Civil Aviation Authority (GCAA) has released the updated Air Accident Preliminary Report of the UPS Boeing 747 Freighter that crashed nine miles south of Dubai International Airport last September.
The Air Accident Investigation department of the GCAA has determined through factual analysis several key findings which are included in the Air Accident Preliminary Report.
"The key findings are summarised through several points ie A fire ignited onboard the aircraft's main cargo deck after departure from Dubai. Smoke and fumes in the flight deck of the aircraft hindered the crew from managing the aircraft and an emergency situation arose.
"There were failures of the aircraft's air conditioning, oxygen and flight controls systems. The inability to view the flight instruments prevented the crew from operating the aircraft normally for the descent and return to Dubai and from changing radio frequencies from Bahrain ATC to Dubai ATC.
"Then the captain experienced problems with the supply of oxygen to the oxygen mask which required the captain to leave his position on the flight deck," the report said.
In complex air accident investigations there are multiple lines of enquiry and analysis. To date the investigation has identified several areas to pursue in relation to indentifying the root cause, the associated causal factors and the probable cause of this accident, it added.
Follow Emirates 24|7 on Google News.