Waiting list for admission crosses 15,000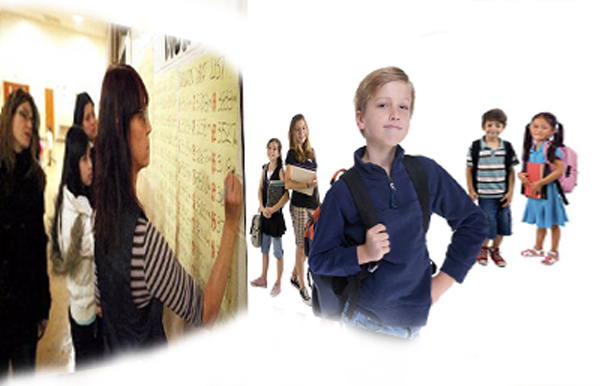 More than 15,000 students are in the waiting list for admissions in Dubai and Abu Dhabi schools.
According to a report in Gulf News, Indian curriculum schools have at least 15,000 students awaiting admissions in Abu Dhabi. Same is the case with British, American and International Baccalaureate schools where the number of pupils waiting to enroll in these schools is growing.
Private International English School (PIES) also has a waiting list of 3,000 students interested in admission, its Manager Ram Menon told the daily.
Due to lack of seats, parents are willing to have their children's admissions even in lower class fearing rejection while some parents are registering at more than one school in order to avoid disappointment.
It is said that each school has between 30 to 100 applications waiting for admission.
Sunrise School in Abu Dhabi has 1,000 pending admission requests for KG to grade 12 for 2011-12 academic year, it said.
Abu Dhabi Indian School said it had received 2,500 applications this month so far and has been using lottery system to accommodate the rising number of students in the waiting list.
Mohammed Darwish, chief of Regulations and Compliance at Knowledge and Human Development Authority (KHDA) in Dubai, said private school sector is experiencing usual demand for schools. But this demand has been further augmented by the influx of student population from the neighbouring Arab countries.
Under KHDA licence, four schools will open in Dubai this year – two in April and two in September – which will help absorb new students.
School fee
To cash in on this imbalance, some schools are charging as much as Dh60,000 a year, it said.
British, American and IB schools have the highest fees, ranging from Dh35,000 for kindergarten to Dh60,000 for higher classes. Fee for KG in British schools can be as high as Dh46,000 while American schools are charging Dh67,500 from grade 12 students, Brian Fox, Abu Dhabi Education Council's Division Manager for Licensing and Accreditation told the daily.

Also read...No place for your kid in Dubai's top schools
Earlier, 'Emirates24|7' had conducted a survey and found there was no space for enrollment in KG in the 10 most popular private school in Dubai. For more details, visit the link below....
https://www.emirates247.com/news/emirates/no-place-for-your-kid-in-dubai-s-top-schools-2011-04-10-1.378772
Follow Emirates 24|7 on Google News.