Weather update: Rain still on UAE forecast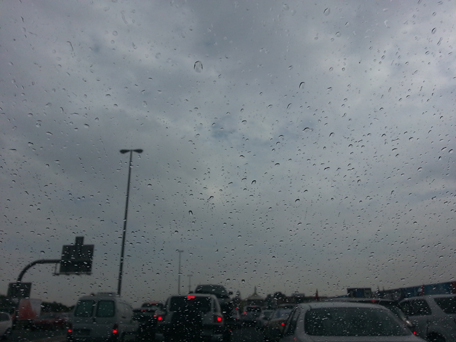 Residents across the UAE gave a sigh of relief as the Mercury dipped down to the twenties, as most of the country experienced sporadic showers on Sunday.

The UAE's National Centre for Meteorology and Seismology (NCMS) has forecast another round of scattered showers for Monday, with increased cloud cover over parts of the country.
On Sunday, Makkasib experienced 0.2mm of rainfall, followed by wet weather making its way to Al Sila.

By mid-day, the cloud cover saw light rain over Abu Dhabi corniche, Al Ain and Khalifa City, followed by sporadic wet weather in Dubai, Sharjah, Ajman, Ras Al Khaimah and Umm Al Quwain, according to the NCMS.

The 'partly cloudy and hazy weather' is expected to continue on Monday and with increase cloud cover over the western areas, islands and the eastern side 'with a chance of slight rain', stated the NCMS.

Moderate winds will cause rising dust and poor visibility over open land areas.

The sea will be moderate over Arabian Gulf and slight to moderate over Oman Sea.

Neighbouring Oman is also reporting on a continuous flow of high to medium clouds over the northern parts of the country, with low clouds over southern coast of Dhofar and Eastern provinces.
Follow Emirates 24|7 on Google News.