Where in Dubai and Sharjah rents fell by up to 12%?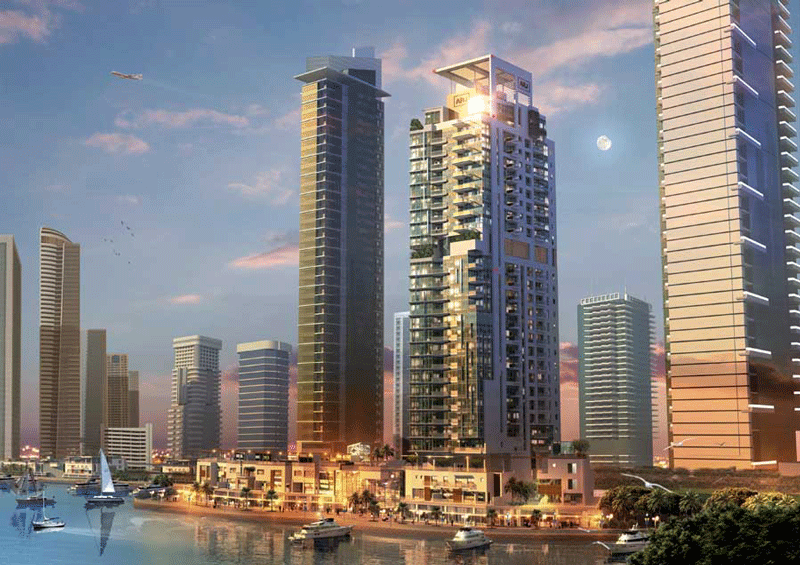 House rents in Dubai and Sharjah fell by 1.3 per cent and 2.3 per cent respectively in the first six months of 2015, with Abu Dhabi registered an increase of 1.5 per cent in the same period, according to a report by Cluttons.

"It is our view that the rental market will continue to perform at a reasonably stable level, with further declines in the region of 1.5 per cent to 2 per cent likely during the second half of the year," Faisal Durrani, Head of Research at Cluttons said in the Property Report 2015, released on Tuesday.

"The severity of the decline is being hugely offset by the strong rate of job creation and population growth which remains stable, strong and diverse," he added.

According to the report, average rents in Dubai declined by 0.9 per cent in the second quarter, following the 0.4 per cent decrease in the first quarter, taking overall change to 1.3 per cent as year-on-year change fell by 3.6 per cent.

In the villa segment, average rent fell 1 per cent with three-bedroom properties in more affordable communities such as the Springs, Jumeirah Village, Falcon City, Al Reem and The Villa witnessing declines of almost 6 per cent in the first six months of 2015.

The consultancy attributed the decline to a moderation in demand due to the breach of affordability thresholds. Rents remained unchanged on Palm Jumeirah, Jumeirah Islands, The Lakes - Hattan and Arabian Ranches - Hattan; a trend that the company expects to persist.

Apartments in affordable communities such as International City, International Media Production Zone, Discovery Gardens, Jumeirah Village Circle, Jumeirah Village Triangle, Dubai Sports City, Jumeirah Lake Towers and Dubailand held steady in 2015, while the steepest declines were recorded by one-bedroom properties (4.4 per cent) at the top end of the market in communities such as Downtown Dubai, Dubai Marina, the Palm Jumeirah and the Dubai International Financial Centre.

Al Majaz rents fall 12 per cent

The leasing market in Sharjah continued to gradually slow down due to the falling rents in Dubai and the introduction of so-called 'high-quality accommodation' in Ajman.

"These constantly evolving market drivers have meant that tenants are now firmly in the driving seat, with many in a position to cherry pick from a range of options both in and out of Sharjah. In fact, our experience points to the trend of reverse migration to Dubai gaining momentum, mirroring previous property cycles, while tenants from other northern Emirates eye a return to Sharjah as its perceived affordability improves," the report said.

Sharjah and Ajman recorded a 2.3 per cent dip in average rents during the second quarter, following no change in the first quarter.

Apartments registered a 4.2 per cent decline during the second quarter, while villa rents edged up by 1.4 per cent.

On a submarket level, Al Majaz was the weakest performing area in the first six months of 2015, with annual rents for three-bedroom flats falling by almost 12 per cent to Dh75,000.

One-bedroom properties saw a four per cent decrease in average rents, with annual rent at Dh50,000 at the end of the second quarter. On the villa front, with the exception of three-bedroom properties, which have seen rents increase by under six per cent between January and June 2015 to an average of Dh90,000 per annum, there has been no movement in other areas.

Villa in Hydra Village up 32%

Abu Dhabi saw average rents rising 1.5 per cent in the second quarter, pushing annual growth up to 3.9 per cent. The first quarter did not see any fall.

Hydra Village was the strongest performing market in the capital, with rents for three-bedroom villas surging by almost 32 per cent during the first six months to Dh125,000 per annum, while two-bedroom villas (Dh110,000 per annum) registered a near 30 per cent increase in rents.

The weakest performing apartment market was on Saadiyat Island. While two-bedroom apartments managed to record a near three per cent increase in rents, three- and four-bedroom apartments registered falls of 10.2 per cent and 11.9 per cent respectively.

"The outlook for the capital's residential market has deteriorated since the start of the year, underpinned by the prolonged weakness in oil prices and the cascading impact this has had on the strength of demand in the capital's commercial and residential sectors," the report noted.

Follow Emirates 24|7 on Google News.