Why 9 in 10 UAE professionals want to change jobs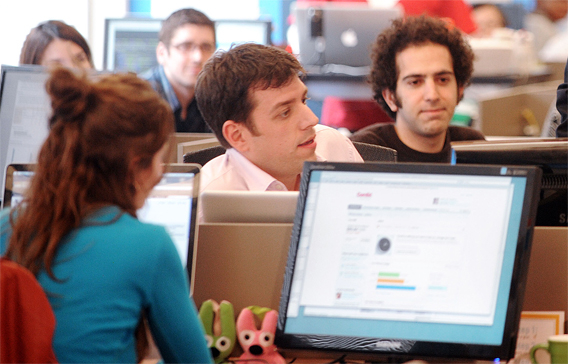 More employees in the UAE are willing to change jobs as the market improves and hiring levels are up over the past couple of years.
A new survey by networking website LinkedIn reveals that a majority (86 per cent) of professionals are interested in a job change. This includes passive jobseekers who are not actively on the lookout for a job but would welcome if a change were to come their way.
A previous survey released last month by online job portal Monster.com also pointed in the same direction. It highlighted that more employees are now on the job hunt with 43 per cent more likely to consider a new job opportunity than they were just a year ago.
Although 71 per cent of those surveyed in the Monster survey report happiness with their current job, 73 per cent are thinking about another job with 60 per cent of respondents with a resume have gone so far as to update it in the past three months.
Figures by jobs portal Bayt.com also suggest the same. It showed that 43 per cent of employees in the Mena region do not see themselves working for the same employer for the next two years with majority (61 per cent) actively trying to move to another organisation.
The primary reason for a change in job seems to be money. Fifty-six per cent of respondents base their career decisions on the salary package offered, more than professional development (30 per cent) and work-life balance (28 per cent) as stated by LinkedIn.
The Bayt data also shows that low base salary is the primary factor that drives people to hop jobs. Majority of those surveyed by the job portal (66 per cent) insist this is one single reason that makes them look around followed by lack of career growth opportunities (as said by 62 per cent) that can drive them to another company.
Monster, on the other hand, reveals that the willingness to change jobs frequently may be age-related as well. Their survey shows that 79 per cent of those aged 25-44 have worked at their current employer for six years or less.
That is a comparable figure to other age-groups – 70 per cent of those surveyed, aged 55+, have worked at their current employer for more than six years and 52 per cent of those surveyed, aged 45-54, have worked at their current employer for more than six years.
Follow Emirates 24|7 on Google News.