Why world's rich are splurging money on Dubai real estate?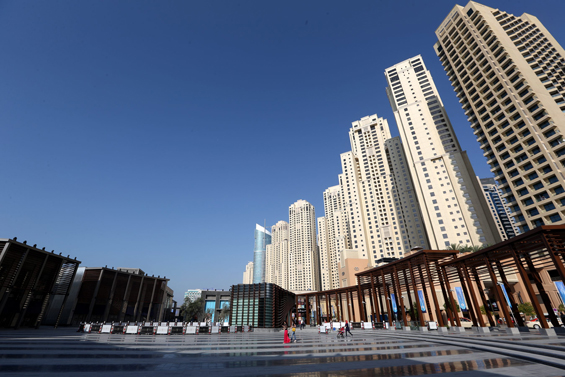 The cosmopolitan nature of Dubai coupled with a strong lifestyle consideration is making the emirate an extremely attractive real estate market for the global super rich, according to Wealth-X and Sotheby's International Realty.

In a report, titled, "The Europe, Middle East and Africa luxury residential real estate report 2015", the companies reveal that the emirate has the potential to become fast-growing ultra high net worth (UHNW) hub in the Europe, Middle East and Africa (EMEA) region in the coming years.

It puts the number of UHNW individuals (those with $30 million or above in assets) in Dubai at 495 with 34 billionaires.


Prices of luxury properties in Dubai are almost 40 per cent cheaper than London with the emirate having 8 percent of luxury residential properties listed above $1 million (Dh3.67 million), it revealing, stating average listed price at $5.5 million, with average price per square foot being $834.

According to the report, Dubai is the modern oasis of extravagant luxury, home to the world's tallest building, Burj Khalifa, and the only seven star hotel in the world, the Burj Al Arab, and over 300 days of sunshine a year.

"It is a prominent hub for finance, trade and tourism in the Middle East and has rapidly become home to an array of luxury stores, grand hotels and a large array of fine dining and entertainment.

"It has more billionaires than any other city in the Middle East, and the wide range of activities on offer encourages UHNW individuals from all over the world to visit Dubai," it states.

However, the report says London remains the region's primary real estate hub and offers numerous compelling reasons to be living such has its role as the center of finance, generous tax treatment of non-domiciles, an array of cultural activities and world-class educational institutions for children of UHNW individuals.
Follow Emirates 24|7 on Google News.