Yemen President visits UAE forces in Aden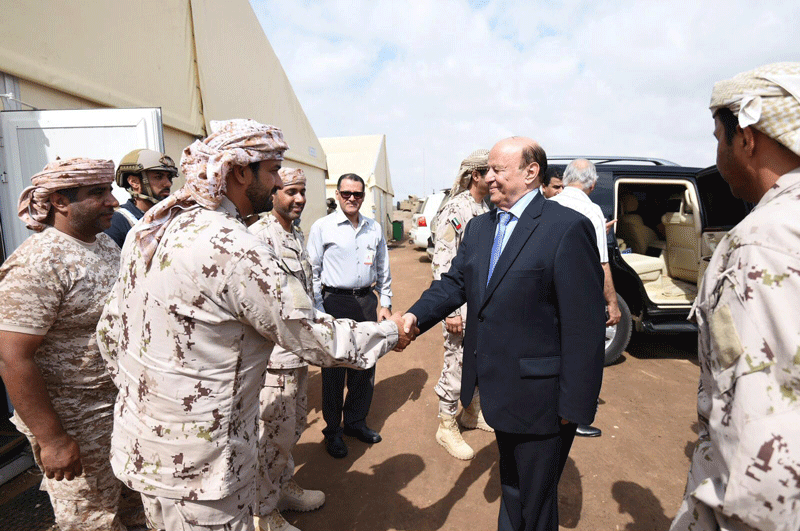 Abd Rabbuh Mansur Hadi, President of Yemen, on Friday visited the Command of the UAE forces in Aden, which is a part of the Arab Coalition's 'Operation Restoring Hope' in support of the people of Yemen and their legitimate government.
Hadi and accompanying delegation were received by the commander of forces, senior officers and soldiers.
The President of Yemen congratulated the UAE forces on the occasion of Eid Al Adha, praying to Almighty Allah to preserve and support them to restore legitimacy and justice. He also praised the high operational efficiency they have displayed in this mission, which would be added to the historical stances the UAE Armed Forces demonstrated in support of the legitimacy, and to enhance the region's security.
He also lauded the UAE forces' participation in the Arab Coalition and their sacrifices, stressing that the UAE has translated its permanent support to the justice and truth, saying, "its Armed Forces have the spirit of sacrifice."
Hadi added, "The people of Yemen will not forget this historic and wonderful stance of the UAE and its wise leadership, as well as its sacrifices to provide aid and support to the Yemeni legitimacy."

Follow Emirates 24|7 on Google News.