GCC citizens key victims of extortion gangs in Morocco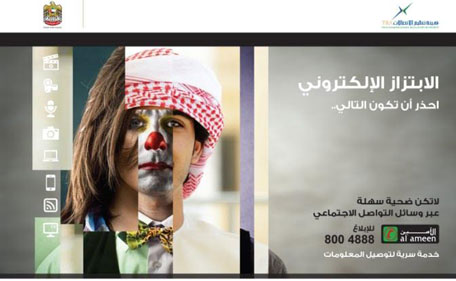 GCC citizens are falling prey to crime gangs in Morocco, with police recording hundreds of online cases of extortion and blackmail, according to Dubai's police.
The criminal are using social networks to trap their Gulf victims and extort money from them through their private pictures and other stuff, said Khalil Ali, an expert at Al-Ameen service, which was created by Dubai's police in 2003 as a platform of communications between the authorities and the public in the emirate.
One GCC country has reported an average 450 of its citizens have fallen victims to those gangs every month, he said, adding that victims from the UAE are much lower, averaging only 1.5 per cent a month.
"One gang comprising three people made nearly Dh170 million through online extortion and blackmail cases and most of its victims were GCC citizens," he said.
He said 22 GCC women have been extorted through social networks by those gangs while one man committed a suicide in Morocco.
"This man committed a suicide in Morocco after all his family was targetted by those gangs…he ended his life to avoid scandal," he said.

Follow Emirates 24|7 on Google News.