Gold rush: To buy or not to buy?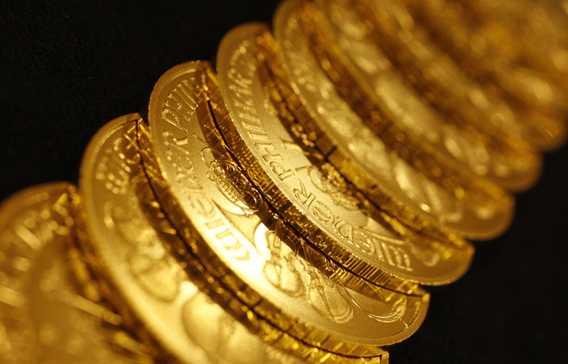 Does the idea of buying gold at present leave you puzzled? Are you in a maze whether to go along with the gold surge or hold back until the price falls to a reasonable level?
This is perhaps one of the most pressing questions scores of other buyers might well be facing.
"Gold has given an energetic response to the tensions in the Middle East and this move is synonymous with the safe haven appeal of bullions amidst global macro or geo-political unrest. The recent spike reflects the spike in oil above $100 a barrel, which also triggers inflation concerns. In the near term, as long as the Libyan or tensions in associated countries persist, gold will head higher and we may witnesses all time new trading levels," Pradeep Unni, Senior Research Analyst/ Trader, Richcomm Global Services, Dubai, said.
However, he cautioned: "It is must to remember that this swift price surge will succumb to sharp profit taking as tensions abate. Hence, fresh entry on the buy side is not suggested at the current levels as there is a high chance for a retracement in the near term."
According to latest investment weekly report by Rothschild Private Banking & Trust: Gold is currently being driven by high geopolitical risk and declining bond yields."
On Wednesday morning, spot gold was being traded at $1426.25 an ounce on the London PM fix.
Last year, gold price surged 29 per cent, while gold demand reached a 10-year high of 3,812.2 tonnes.
However, investment demand for gold as a foundation asset in portfolios, protecting against risk and inflation is likely to remain strong, according to World Gold Council (WGC). It will be fuelled by ongoing uncertainty surrounding global economic recovery and fiscal imbalances, as well as fear of impending inflationary pressures and currency tensions, WGC said in its latest gold outlook.
Gold global appeal and demand is mainly centred on four primary categories: jewellery, investment, central bank reserves and technology, according to WGC.
The world's largest gold-backed exchange-traded fund, SPDR Gold Trust, said its holdings edged up to 1,217.295 tonnes by March 7 from 1,210.621 tonnes on March 3, which was a 9-1/2 month low, Reuters reported on Tuesday.
Follow Emirates 24|7 on Google News.