Hamdan briefed on DHA projects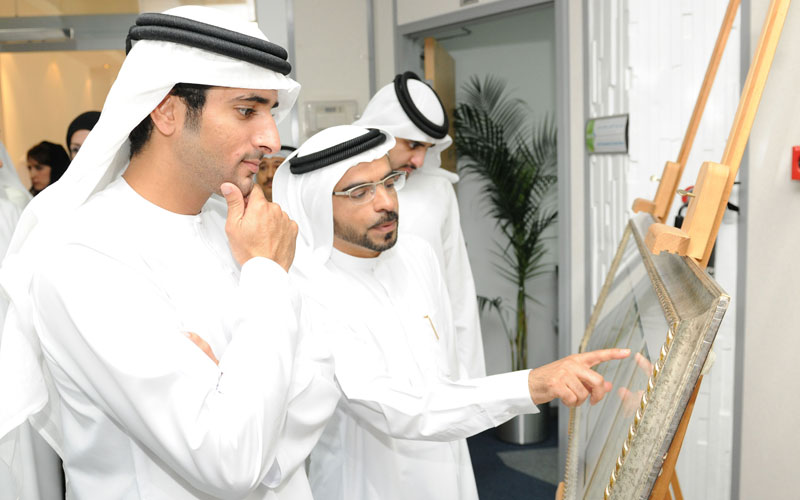 Sheikh Hamdan bin Mohammed bin Rashid Al Maktoum, Crown Prince of Dubai, toured the Dubai Health Authority (DHA) premises on Monday where he acquainted himself with elements of its strategy, achieved health projects and future upgrading programmes of health facilities.
Qadhi Saeed Al Murooshid, DHA Director General, welcomed Sheikh Hamdan who was accompanied by Sheikh Maktoum bin Mohammed bin Rashid Al Maktoum, Deputy Ruler of Dubai. He termed the visit as a morale booster to the DHA staff to put on more efforts towards improving and upgrading performance at the DHA's hospitals and health clinics and centres to the international highest standards under the support and guidance of His Highness Sheikh Mohammed bin Rashid Al Maktoum, Vice-President and Prime Minister of the UAE and Ruler of Dubai.
Al Murooshid explained to Sheikh Hamdan through an e-presentation the most significant achievements the DHA had made since the launch of its strategy in November 2010.
He briefed Sheikh Hamdan on the major contents of the strategy and its targets.
Licensed medical facilities in Dubai rose to 2,082 in 2010 from 898 in 2009.
A survey conducted by the DHA showed customer satisfaction at its healthcare services shot to 91 per cent.
In human resources development, DHA is planning to send 154 Emiratis for studying abroad between 2011 and 2015.

Follow Emirates 24|7 on Google News.