Reduced working hours in UAE during Ramadan: Ministry of Labour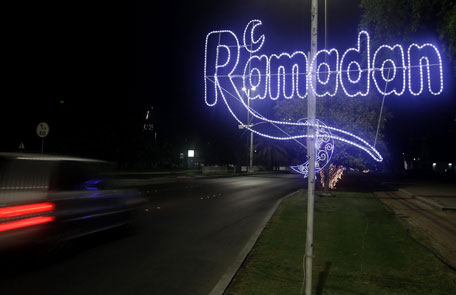 The Ministry of Labour on Wednesday announced that working hours will be reduced by two hours during the holy month of Ramadan.
The ministry said in a statement that official working hours have been reduced to six hours per day or 36 hours a week. This rule applies to all residents of UAE irrespective of their religion.
However, labourers will continue to avail noon break and those violating the rule will heavily be penalised, the ministry said.
The Ministry of Labour also said that the those employees doing overtime will be paid 25 per cent of their basic salary for t day time work and 50 per cent for night time duty.
A circular issued last year by the ministry had said that work at Federal ministries and departments will be from 9am to 2pm during Ramadan.
Earlier this month, the Islamic Crescent Observation Project (ICOP) announced that most Islamic countries may begin the Holy Month of Ramadan on Saturday, July 21st after moon sighting.
Mohammad Showkat Awda, chairman of the project said most Islamic countries have started the month of Sha'ban on the same day in a rare phenomena, therefore these nations would start monitoring the Ramadan Crescent on Thursday, July 19 which is Sha'ban 29 however the moon day would not be possible in all northern and some middle regions of the world.
He noted that the new moon of Ramadan in the rest of the Arab world will not be possible on Thursday due to the reason that moon will set along with sun or after a few minutes which doesn't not allow to see the moon even with the powerful astronomical telescopes, and so these regions should complete the month of Sha'aban with 30 days and the beginning of Ramadan would be on Saturday July 21st.
Awda said that Ramadan could be on Friday 20 of July in both Saudi Arabia and Egypt, because they are adopting the sighting of the moon on Thursday.
MUST READ:
Man found dead in tiger enclosure
Dad arrested after 3 daughters found dead


Leaked iPad mini: Slimmest Apple gadget ever



Daughter's killer father, his mistress claim mental illness
Follow Emirates 24|7 on Google News.