Strengthening the business environment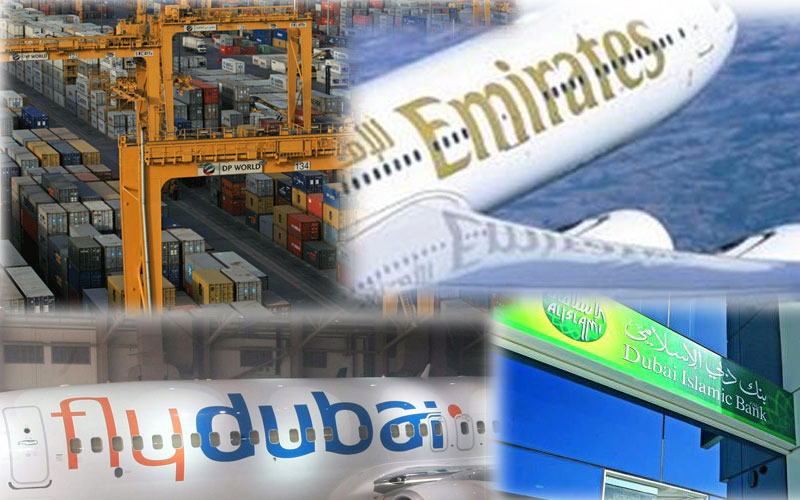 In his capacity as Vice-President and Prime Minister of the UAE and Ruler of Dubai, His Highness Sheikh Mohammed bin Rashid Al Maktoum issued a number of decrees in 2010 and took a number of important decisions to strengthen the economic and business environment of the UAE and the emirate of Dubai.
Some of the key ones were:
Decree on Dubai World
On December 12, last year, His Highness Sheikh Mohammed bin Rashid Al Maktoum, Vice-President and Prime Minister of UAE and Ruler of Dubai issued a decree restructuring the board of directors of Dubai World, under the chairmanship of Sheikh Ahmed bin Saeed Al Maktoum, President of Dubai Civil Aviation and Chairman of the Higher Committee to oversee the Dubai World.
The newly-formed board will draft and oversee the implementation of all policies at Dubai World and its affiliated companies.
As per the decree, the board will have a membership of Director of Dubai Ruler's Court Mohammed Ibrahim Al Shebani, Governor of Dubai International Financial Centre Ahmed Humaid Al Tayer, Director General of the Dubai Department of Finance Abdul Rahman Saleh Al Saleh, Director General of the Dubai Chamber of Commerce and Industry Hamad Mubarak Buamim, Saadi Abdul Rahim Hassan and Sun Yong Chang.
In addition to supervising investment projects at the conglomerate, the board will be tasked with drafting Dubai World's annual budget and signing off its final accounts. The board will also approve all financing and borrowing undertaken by the company, with the added responsibility of authorising the purchase or sale of Dubai World's assets.
Decree on Dubai Civil Aviation
On November 4, 2010, His Highness issued Law No.19 of 2010 regulating the powers and functions of the Dubai Civil Aviation Authority, as established under Law No.21 of 2007.
The new law seeks to bring the policies and management of civil aviation operations in the Dubai in line with federal legislation, with the emirate's airspace moving under the administration of the UAE General Authority for Civil Aviation. Under the new rules the Dubai Civil Aviation Authority will be able to conduct flights at any of the emirate's airports on a regular or ad hoc basis, while aviation authorities in Dubai will be expected to periodically furnish federal authorities with statistical data. The law goes on to define how environmental and consumer protection policies will be shaped.
Following the signing of a memorandum of understanding (MoU) specifying civil aviation rights at Dubai's airports, the Dubai Civil Aviation Authority will work, in coordination with federal authorities, to ensure all its obligations are fulfilled.
Launches Dubai Metro green line trial run
On October 13, His Highness launched the trial run of the Dubai Metro green line in the presence of Dubai Crown Prince Sheikh Hamdan bin Mohammed bin Rashid Al Maktoum. The green line runs 23km between Dubai Healthcare City Station and Etisalat Station in Al Qusais.
During the trip, Sheikh Mohammed passed through Khalid bin Al Waleed, Al Ghubaiba, Al Ras and Al Ittihad Stations, where the green and red lines meet. He continued his trip from Al Ittihad station to Police Headquarters Station, before riding on to the final Station, Etisalat, in Al Qusais.
Sheikh Mohammed was briefed about the various stations by the Chairman and CEO of the Dubai Roads and Transport Authority (RTA), Mattar Al Tayer, who informed him that the green line project would be completed on schedule in 2011.
Supports DIB stake increase
On September 27, the Government of Dubai, with the full support of UAE Vice-President, Prime Minister and Ruler of Dubai His Highness Sheikh Mohammed bin Rashid Al Maktoum approved Dubai Islamic Bank's move to increase its stake in mortgage provider Tamweel to 57.3 per cent, allowing the bank to become the majority shareholder in one of the region's largest mortgage providers.
According to a statement released by the Government of Dubai, this development is the result of intensive efforts made over the past number of months to revise the company's position in order to enable it to resume its activities in the field of real estate financing on sound economic fundamentals.
The statement further read that the move reflects the Dubai Government's vision of pursuing alternative measures to drive economic growth and promote development in various sectors. It also reflects Sheikh Mohammed's ongoing directives to work teams in all areas to adopt the best standards that guarantee the best for the UAE to confidently move forward on it development path.
Inaugurates Al Maktoum Airport phase 1
On July 1, UAE Vice-President, Prime Minister and Ruler of Dubai His Highness Sheikh Mohammed bin Rashid Al Maktoum inaugurated the first phase of Al Maktoum International Airport in Jebel Ali.
The opening ceremony took place in the presence of Dubai Crown Prince Sheikh Hamdan bin Mohammed bin Rashid Al Maktoum and Dubai Deputy Ruler Sheikh Maktoum bin Mohammed bin Rashid Al Maktoum.
Sheikh Mohammed toured the construction site at Dubai Aviation City, which includes a free zone, a logistics city and numerous real estate developments.
His Highness began his tour at Dubai Aviation City's headquarters, where he was briefed on the development's various features and amenities. After meeting with engineers, technicians and staff involved in the project, Sheikh Mohammed congratulated them on completing phase one of the airport on schedule.
Sheikh Mohammed and his accompanying entourage then boarded buses to tour the 140 sq km facility, built at a cost of $3 billion. On touring the arrivals and departures hall they learned that preparations are afoot to complete it by March 2011.
Here Sheikh Mohammed received assurances that work at the 66,000 sq m airport lounge, which includes check-in counters, passport control and duty free shopping, would be completed on time.
Doubles flydubai's investment capital
On June 7, His Highness issued Law No. 13 of 2010, doubling Dubai aviation operator flydubai's investment capital to Dh500 million. The new legislation amends Article V of Law No. 11 of 2008, which established flydubai with an initial investment of Dh220 million paid in full by the Government of Dubai.
Issues decree on Emcredit
On May 3, His Highness issued decree No. 8 of 2010, appointing the Emirates Credit Information Company (Emcredit) as the official body providing credit information services in Dubai.
The decree stipulates that Emcredit must comply with all criteria, instructions and guidelines laid down by the Dubai Department of Economic Development (DED) and the UAE Central Bank when processing credit information. The new rules also set out Emcredit's legal and operational framework, endowing it with the responsibility of collecting, archiving, analysing and disseminating credit information in Dubai.
The move reflects Sheikh Mohammed's keen interest in enhancing transparency in Dubai's economic sector, as well as creating legislation to further develop the credit reporting industry in the emirate. While complementing Dubai's economic infrastructure, the decree is also expected to assist in driving growth and improving lenders' ability to appraise clients' creditworthiness.
Decree No. 8 is in line with the Government's vision of supporting small and medium-sized enterprises (SMEs) through the reduction of barriers preventing them from accessing credit. The decree also mandates all credit information providers, such as banks, financial institutions and government bodies operating in Dubai, to provide Emcredit with all the required credit information records it requires to render its credit information services.
Emcredit is strictly bound not to use, disclose or divulge credit information in its possession to others, except in accordance with the provisions of this decree.
It is also obliged to protect information from any loss, damage, illegal or unsafe access, including maintaining disaster recovery and data backup systems; to establish a regularly updated database of credit information, and to prepare accurate, legitimate and documented credit histories, and review and handle their contents in an accurate and secure manner.
Creates watchdog to protect businesses
On February 7, His Highness issued an order setting up a trade regulator, Joint Commercial Control and Protection Establishment, to develop, regulate and protect the business environment in the emirate of Dubai.
The order was announced during Sheikh Mohammed's inspection tour of the Dubai Department of Economic Development (DDED) and the Entrepreneur Business Village, the new headquarters of the Mohammad bin Rashid Establishment for Small and Medium Enterprises (SME) Development, near the Clock Tower.
Sheikh Mohammed further instructed the Dubai Executive Council to take all the necessary measures to implement the order, as part of efforts to be a leader in the fields of economic and environmental development.
Follow Emirates 24|7 on Google News.