UAE's foreign aid crossed Dh9 billion in 2009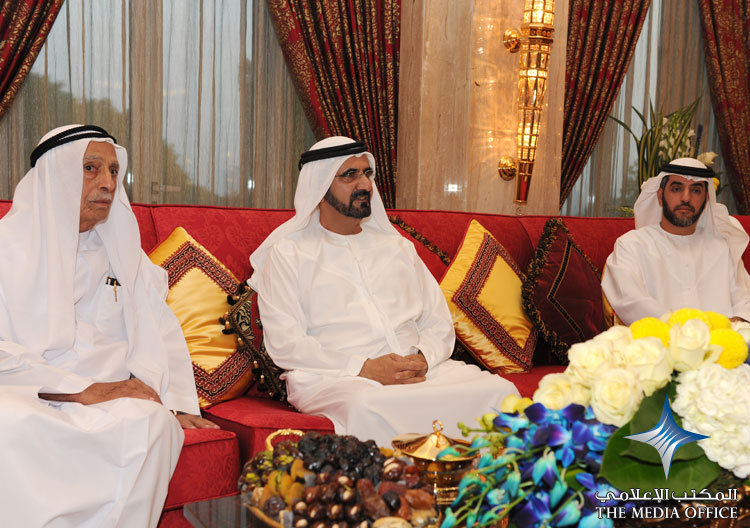 His Highness Sheikh Mohammed bin Rashid Al Maktoum, Vice-President and Prime Minister of the UAE and Ruler of Dubai, received Wednesday evening at his Zabeel Palace heads and directors of the charitable and humanitarian organisations in the UAE and exchanged Ramadan greetings.
Present were Sheikh Hamdan bin Mohammed bin Rashid al Maktoum, Crown Prince of Dubai and Sheikh Maktoum bin Mohammed bin Rashid Al Maktoum, Deputy Ruler of Dubai.
Sheikh Mohammed praised the charitable organisations' performance in humanitarian fields and urged them to step up voluntary works in the relief and aid provision operations in disaster-hit countries.
"You are not alone in that field. You have the backing of our armed forces who move swiftly on getting orders of President His Highness Sheikh Khalifa bin Zayed Al Nahyan to provide humanitarian relief to the peoples suffering natural disasters and conflict, regardless of their creed, religion or colour of skin," he said.
Sheikh Mohammed called for strengthening coordination among the country's charitable and humanitarian organisations and the Foreign Aid Coordination Office (Faco).
He said that the size of the foreign aid provided by the UAE during 2009 reached over Dh9 billion.
Sheikh Mohammed then hosted an Iftar banquet.
Also present were Sheikh Ahmed bin Saeed Al Maktoum, President of Dubai Civil Aviation Authority and Chairman of the Emirates Group; Sheikh Majid bin Mohammed bin Rashid Al Maktoum, Chairman of Dubai Culture and Arts Foundation; Sheikh Rashid bin Hamdan bin Rashid Al Maktoum, Chairman of Al Maktoum Charitable Foundation; Mohammed Abdullah Al Gergawi, Minister of State for Cabinet Affairs, and Reem Ibrahim Al Hashemi, Minister of State.
Follow Emirates 24|7 on Google News.