Highest property rental yield in Asia: Who beats India?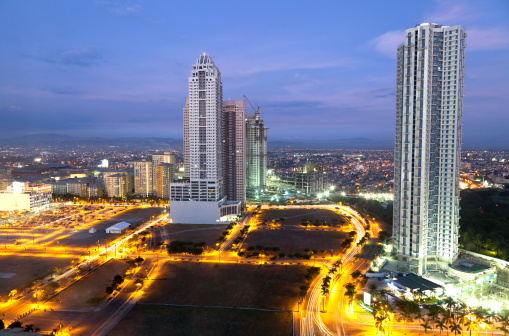 Foreigners can purchase properties in the Philippines, which is currently offering the highest rental income among all Asian countries, according to organisers of Philippine Property and Investment Exhibition (PPIE).
A 120 square metre apartments located in the Philippines' top city centres fetches a gross rental yield of 7.53 per cent compared to 7.05 per cent in Indonesia, 2.83 per cent in Singapore, 2.82 per cent in Hong Kong and 2.39 per cent in India, reveals statistics by Global Property Guide, a UK-based research house.
"The positive outlook of investors in the Philippine economy has continued to spur new developments. The economy is steadily growing and property prices are expected to increase substantially over the years. Non-Filipinos can own 100% condominiums units, which can offer them excellent rental yields and healthy appreciation," said Karen Remo, Managing Director, New Perspective Media, the organisers of PPIE.
PPIE, the largest Philippine property exhibition organised in the region, will be held on December 5 and 6 at Godolphin Ballroom, Jumeirah Emirates Towers. The exhibition will have 18 of the country's leading property developers, banks and government-backed financial institutions taking part and showcasing projects worth Dh2.5 billion (Php30 billion).
"The UAE is home to over 200 nationalities and the PPIE gives them the opportunity to widen their investment basket. Investing in a property, prices of which are relatively cheaper than its Asian counterparts, offer the best returns on their investment," Remo said.
Raeyan C Basa, Vice-President MEA-2, International Marketing Division of Megaworld Corporation: "The response of foreign investors to our projects has been just amazing. Currently, we have foreigners from Singapore, Japan and some parts of Europe buying in our project, but we see a huge potential from GCC countries."
Basa added: "One of the prime reasons for foreigners to invest in the Philippines is the high capital appreciation rate, which could reach to as high as 24 per cent per annum in the Central Business Districts of the Philippines which our Global City, Makati and Entertainment City, which will resemble Las Vegas like gaming and entertainment district."
Other nationalities currently investing in the Philippines are Malaysians, Chinese, Koreans and Americans.
Michael Barney Almazar, Director, Gulf Law, a Dubai-based law firm, said foreign nationals and companies can own 100 per cent condominium units but not exceeding 40 per cent of the entire condominium project registered with the Philippine Housing and Land Use Regulatory Board.
"The ownership of private lands in the Philippines is reserved to Philippine nationals and corporations. However, foreign nationals and companies may indirectly own private lands in the Philippines by taking a minority interest (up to the extent of 40%) in local corporations," he said, adding, foreign nationals and companies may lease land for a term of 50 years, renewable for another 25 years.
When buying a property in the Philippines, it is essential that one looks for projects that are backed by reputed developers and deal only with authorised real estate agents, particularly in cases of off plan or pre-selling units.
"Hence, PPIE brings all the reputed institutions from various participants of the real estate industry on one platform," said Remo.
Driven by a strong economy, a young and growing population and increasing income, the Philippines is Southeast Asia's strongest performing economy and is among the world's fastest growing residential markets.
The Philippines is also one of the world's top 10 fastest growing luxury property markets and has higher rental yields compared to other Asian countries. The growth is expected to remain robust as land values are still below their values during the 1997 Asian Economic Crisis.
Thomas Mirasol, President, International Sales, Ayala Land Inc, said: "With the sustained growth in our economy, the Philippines has become an attractive investment destination for foreign investors. Buyers from Singapore and Japan are the biggest segment in Asia. We also continue to have investors from North America."
"The Philippines is currently booming, and as the economy improves, the costs of investments also rise. So it's best to acquire these properties while the cost is still on the rise," asserted Rob Dela Vega, Chief Executive Officer, Better Life Real Estate, a real estate brokerage and property management company in the UAE.
PPIE is sponsored by Megaworld (Platinum) and Ayala Land (Gold) and is participated by Asiatravel.com, BDO (Banco de Oro), Better Life, BPI (Bank of the Philippine Islands), Cleartrip, Core Ideas, DMCI Homes, Emirates Airline, Empire East/Suntrust, Gulf Law, Landgroup, Major Homes, Pag-IBIG Fund, Philippine Business Council Abu Dhabi, Primo Gelato, SM Development Corporation, Social Security System and Traders Hotel.
Follow Emirates 24|7 on Google News.