'I had to let my brother drown to save my own life'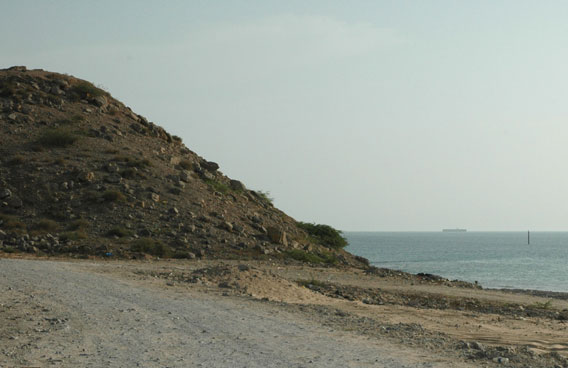 The brother of a drowned Indian man has spoken for the first time about how he had to let his brother go, or else risk losing his life as well.
Jasbinder Singh 21, a student living in Ras Al Khaimah, also believes a poisonous sting ray bit his brother, Jaspreet, aged 26, and caused him to drown.
Speaking to Emirates 24|7 a few hours before boarding a flight to India yesterday, the distraught brother recalled "the saddest day of his life".
The incident occurred at around 5.30pm on Wednesday. "We had gone there along with my mother, who was taking a stroll along the beach. After swimming for a while, Jagpreet suddenly stopped swimming. His body became motionless. I was not very far away and immediately rushed to him. I tried to pull him closer to the shore.
"But the tide was really high and I could not hold on. Finally when I could not hold on any more and realised that even I would drown, I moved away from him. It was the most difficult decision in my life," said Jasbinder.
"Once I got out I tried to call out for help, but there were very few people around and no one who could help. His body was found only the next day, after almost 24 hours. The doctors who conducted the postmortem told us that something had stung him and there was poison found in his body," he added.
"The doctors later told me that, there was poison present in my brothers' body," said Jasbinder.
The brothers were swimming at a beach behind the Al Ittihad University in RAK.
Jagpreet whose family has been in the UAE for the past 20 odd years was an engineering student in Pune University. "He had a UAE residence visa and had come here on his usual visit once in six months. He was scheduled to return last Friday," said Jasbinder.
The family flew back to India on Sunday evening with Jagpreet's body.
Dubai diver dies
of decompression sickness
4 die at sea
despite warning
to stay off beaches
Beach weekend:
1 dead, scores rescued
Follow Emirates 24|7 on Google News.