I would go crazy if someone moved my dolls: OCD sufferer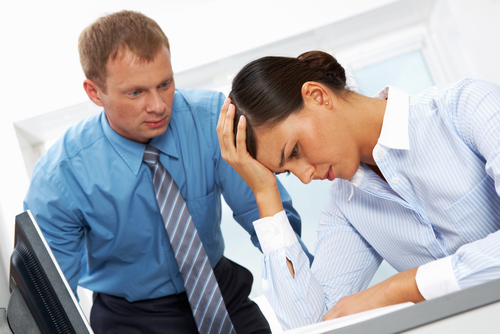 When I was a little girl, I used to keep my dolls in a straight line. And I would go crazy if someone tried to change their position. If they did, I would end up in a bad mood the whole day, thinking that something bad is going to happen, or even, that I am going to die," says Fatima Al Zaabie, a university student from Dubai.

If you are suffering from a similar condition or fear, then you are actually suffering from OCD, which is Obsessive-Compulsive Disorder.

Speaking to Emirates 24|7, Dr Raymond H. Hamden, Clinical and Forensic Psychologist in Dubai said that OCD obsessions are repeated, persistent and unwanted urges or images that cause distress or anxiety, and OCD compulsions are repetitive behaviors that you feel driven to perform.

He added that such people are plagued by constant thoughts or fears that cause them to perform certain rituals or routines.
The disturbing thoughts are called obsessions, and the rituals are called compulsions.

He added that the symptoms usually begin gradually and tend to vary in severity throughout your life. Symptoms generally worsen when you're experiencing more stress.

He explained symptoms of each OCD type as the following:

Obsession symptoms
Obsessions often have themes to them, such as:
• Fear of contamination or dirt
• Having things orderly and symmetrical
• Aggressive or horrific thoughts about harming yourself or others
• Unwanted thoughts, including aggression, or sexual or religious subjects

Compulsion symptoms
As with obsessions, compulsions typically have themes, such as:
• Washing and cleaning
• Counting
• Checking
• Demanding reassurances
• Following a strict routine
• Orderliness

In another case, Manal Al Jaber , an employee, said: "I realised I had OCD since I kept repeating my checks, like checking my apartment door several times before leaving, checking the squares on the floor and avoiding the lines on the footpath, over checking the numbers at work, and all this started to drive me crazy".

"Manal's case is categorised in the Compulsions symptoms of OCD. People in it tend to repeat certain actions many times a day, checking is one of them, and they usually show signs of fear or suspiciousness or a strong nervous feeling that they need to do one thing more than once," he adds.

"I found a solution for myself by checking it once and telling myself that "it's done, so walk away now", and I know it may sound weird, but this solution worked very well for me until this day," says Manal.

Stephen M, a sound engineer and performer, also didn't know that he had OCD until one of his friends pointed out that he kept on repeating certain behaviours.

"My highly observant friend pointed out that she noticed specific repeats of my daily habits, practically obsessive, although it used to be amusing at first, but then it reached a point where it just stopped being funny.
"So I went to see a psychologist, a few months of sessions, but it helped me a great deal, even helped me understand how I got it in the first place. It makes you feel a big difference after you've stopped doing those little things," he said.

Many people don't know that they have OCD until someone points it out to them.

There are also some general symptoms people can notice on their self or others of psychological issues or disorders if several of the following are occurring, a serious condition may be developing:
• Recent social withdrawal and loss of interest in others
• An unusual drop in functioning, especially at school or work, such as quitting sports, failing in school, or difficulty performing familiar tasks
• Problems with concentration, memory, or logical thought and speech that is hard to explain
• Heightened sensitivity to sights, sounds, smells or touch; avoidance of over-stimulating situations
• Loss of initiative or desire to participate in any activity
• A vague feeling of being disconnected from oneself or one's surroundings; a sense of unreality
• Unusual or exaggerated beliefs about personal powers to understand meanings or influence events; illogical or "magical" thinking typical of childhood in an adult
• Uncharacteristic, peculiar behavior
• Dramatic sleep and appetite changes or deterioration in personal hygiene
• Rapid or dramatic shifts in feelings or mood swings
Follow Emirates 24|7 on Google News.