Job losses are minimal in UAE: HR experts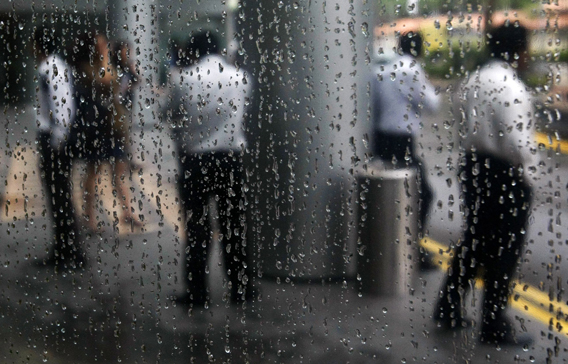 Murtaz AD, (name changed) recently lost his job at a bank in Dubai. He says he had feared this for the past two years and finally it has happened.
"There were others who got the axe before me and I just thought I was lucky in this round but then I also lived in the fear of being told to leave one day," he said.
News of people still losing jobs keeps coming in but HR experts believe that there are no major lay-offs happening in the country anymore. Moreover, people should remember this is a part and parcel of any job market, they say.
Recent lay-offs happened at HSBC bank some days back but experts do not see it as any major event. "Even though the market is generally improving, there is always a possibility that companies will undertake occasional rounds of restructuring. We would still anticipate that the bulk of the redundancies have already occurred over the last few years. With HSBC, the 360 job losses need to be set against the context of a MENA workforce of 12,000, and the fact that their regional headcount has greatly increased since 2006. Even with these layoffs, they are still employing far more people in the region than five years ago," Cliff Single, Commercial Manager at BAC Middle East told Emirates 24|7.
Experts also see that such things often take place as there are changes on the top for any company.
"HSBC have recently appointed a new CEO in Stuart Gulliver. It is not unusual for strategy and operational reviews to take place following senior leadership changes. Although HSBC might be planning to lay off 300 staff, this represents only 3 per cent, a relatively small proportion of its 12,000 strong workforce in the MENA region. This, therefore, is not a large-scale lay-off in the scheme of things. I think this news release therefore needs to be taken into context and it is not unusual for companies to review headcount figures to continuously maximise efficiency and yields in testing times," said Hasnain Qazi, Middle East Business Manager, Huxley Associates.
According to him, "the fact of the matter is that the majority of commercial banks in the UAE are producing a healthy profit, in what have been challenging times. Many of [our] banking clients are still either planning to or currently expanding their footprint in the region and there is still a healthy demand for professionals in the field of Risk, Audit and Compliance along with revenue generation posts within consumer and corporate banking. A case in point is that [our] executive search arm in Dubai currently has a record number of C-level mandates across the UAE, Bahrain and KSA.
"[We] would not be surprised if other financial institutions occasionally marginally streamline their work-force, but we will not see large scale lay-offs like we have in the last two years or so. In any case, it is not unusual for a bank to lay staff off in certain areas, and hire staff in other parts of their business. Cumulatively, the effect therefore is somewhat neutralized," Qazi told this website.
Follow Emirates 24|7 on Google News.