Kuwait Airways emergency landing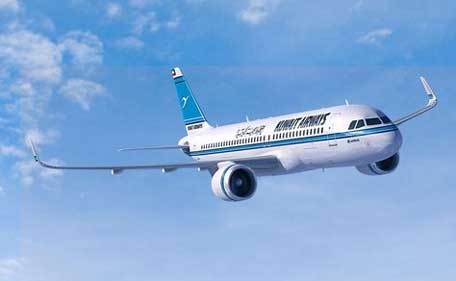 A Kuwait Airways plane made an emergency landing in Dubai on Tuesday following a technical malfunction in one of the aircraft's engines.
Flight KU361 was headed to Colombo, Sri Lanka from Kuwait, when the aircraft engine developed a problem, forcing the pilot to divert the plane to Dubai World Central.
The airline confirmed the incident on its social media account, stating: "Kuwait Airways would like to clarify that flight no 361, headed to Colombo, experienced a malfunction in one of the engines during its flight over UAE requiring the pilot to land at Al Maktoum international Airport in Dubai.
"The plane landed safely and all the passengers are fine."
The airline further stated the aircraft is currently being tested by maintenance engineers in Dubai.
A replacement Airbus A300-600 was dispatched to Dubai to ferry the passengers to Colombo after a reported delay of nearly 17 hours.
The incident occurred hours after Skydive Dubai's Planes Cessna Caravan plane carrying 15 skydivers, including the pilot, had to make an emergency landing while flying over the desert campus on July 7.
In a statement, Skydive Dubai said: "On 7th of July 2015 at 8am one of Skydive Dubai's Planes Cessna Caravan plane, flying over the desert campus, encountered a technical problem shortly after it had taken off.
"The experienced pilot however managed to land the plane safely, with all 15 passengers walking away unharmed."
An official investigation is being carried out by the local authorities to source the cause of the incident.
Follow Emirates 24|7 on Google News.