Latest Dubai property report: Rents steady, prices in 'buy' range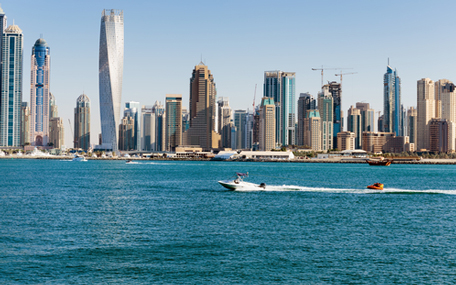 Residential rents in Dubai remained stable in first quarter 2015 though property prices registered a decline, according to JLL, a real estate consultancy.

Areas monitored included Downtown Down, Dubai Marina, Palm Jumeirah, Discovery Gardens, International City, Sports City for the apartment segment, while for the villa segment it was Palm Jumeirah, Arabian Ranches and Emirates Living.

"While Dubai's rental market has maintained its overall stability during the first quarter, the Reidin sales index depicts a marginal decline in prices across both apartments and villas.

"This comes as the Reidin rental index shows growth levels dropping to 8 per cent year-on-year in February 2015 (from 23 per cent y-o-y in Q1 2014)," the consultancy said in its first quarter 2015 report on the Dubai real estate market.

"Similarly, the sale price index shows a decline in growth levels from 30 per cent to six per cent over the same period.

"We expect average sale prices declining by up to 10 per cent during 2015.
"Sale prices normally move ahead of rents and this appears to be happening in the residential market in Dubai at present," said Craig Plumb, Head of Research, JLL Mena, one of the authors of the report.

He told Emirates 24|7 that they were, however, not expecting rents to fall as much as sale prices.

"Rents have remained stable in all the areas that we monitor so far this year – [they] have not fallen," he asserted.

In January, the consultancy had predicted the possibility of rent-free periods for existing tenants, which was earlier this month reiterated by CBRE Middle East, a real estate consultancy.

The JLL report said 730 new residential units were delivered in the first quarter, with an additional 22,000 likely to enter the market before year-end.

Plumb said that "increasingly attractive rental yields would eventually increase demand and lead to a surge in sale prices."

The report emphasised the importance of the middle income end-users' role in the residential market, referring to a number of initiatives underway from both developers and the government such as new 'affordable' housing projects and a proposal by the Dubai Municipality to introduce mandatory affordable housing quotas.

In March, Emirates 24|7 reported that Dubai had allocated over 100 hectares of land for affordable housing, mostly to meet the demand for dwellings for people earning between Dh3,000 and Dh10,000 per month.

Read: Dubai to build affordable houses for people earning Dh3,000 to Dh10,000 per month
Follow Emirates 24|7 on Google News.