Man with 2 wives: What Family Prosecution did...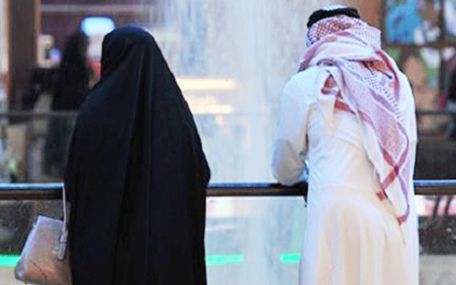 This Arab man seemed to have it all. He was married to two wives, and the women were best of friends, all living happily under one roof.

The two wives used to spend most of their free time together in shopping malls, beauty salons and cafes. Then, one of the wives decided to get rid of the other, and betrayed her.

Speaking to Emirates 24|7, Mohammed Rostom, Advocate General and Head of the Family and Juvenile Prosecution in Dubai said that this was one of the strangest cases he came across.

"One of the wives told the husband that his other wife was dating somebody else.
"She accused her of leaving the coffee shop and disappearing for some time and not answering phone calls. This, the wife said, happened several times when they were out together."

Advocate General Mohammed added that the words of this wife were harsh on the husband, and he couldn't bear the idea of his wife cheating him.

"The husband started suspecting her, questioned his wife and ended up beating her badly.
"The wife went to the police station and the medical report showed that she has been beaten up by the husband."
He pointed out that when the case was referred to the Family and Juvenile Prosecution, they tried their best to solve the case, but it was difficult as both the husband and wife were not satisfied and wanted to go to court.
"In the end, we referred the case to the court and I believe they got divorced."
Advocate General Mohammed added that in most of the cases that they come across at the prosecution level, they try to solve the case instead of referring it to the court.
"We succeed with this in many cases, however, with some cases, both husbands and wives are stubborn, and, it is difficult to make them change their minds and remain together."
Follow Emirates 24|7 on Google News.