Motorists beware: heavy fog expected again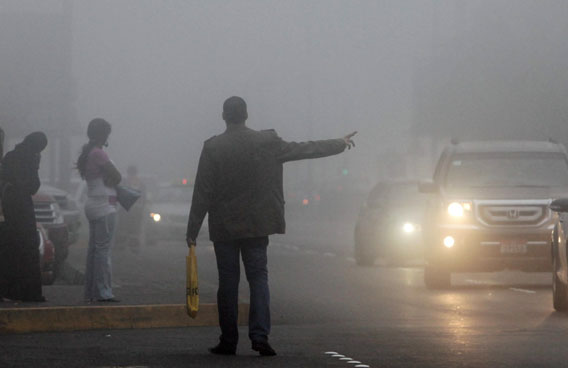 The National Center of Meteorology and Seismology (NCMS) in the UAE this morning put out a low-visibility warning for motorists.
In those driving to or from Abu Dhabi were told to watch out for heavy fog again, especially around the area where a massive car-pile-up took place on Saturday morning.
One person died, 61 were injured of them nine critical.
More than a dozen vehicles were burnt and traffic stalled for over five hours.
Drivers were asked to go slow this morning, and use lights in the fog.
The NCMS also said that visibility would be low in Sharjah and Umm Al Quwain as well, so motorists heading in from those areas to Dubai need to be careful as well.
Sandstorm aftermath:
low visibility and
strong winds
At least 1 dead, 61
injured in highway's
127-car pile-up
Follow Emirates 24|7 on Google News.