New underwater hotel room lets guests sleep with the fishes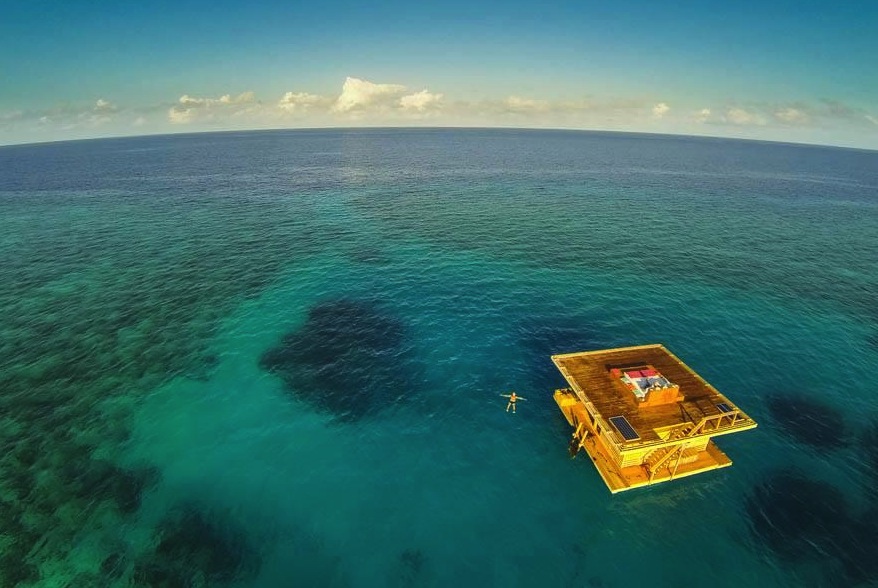 New underwater hotel room has opened off the coast of Tanzania for intrepid and adventurous ocean-loving travelers.

At The Manta Resort's underwater room, set off Pemba Island (also known as 'the Green Island' in Arabic), guests are dropped off at a self-contained hotel that literally drifts at sea.

They can sunbathe on the top deck of their private island accommodations by day and dine on a water-level lounge deck. By night, they'll dive into the sea to access their hotel room, where they nod off among the fishes and their marine surroundings.

For an ethereal effect, the suite built four meters (about 13 feet) below the surface is lit by underwater spotlights that provide a backlit projection of the Indian Ocean's tropical sanctuary.

Part of the experience also lies in Pemba Island's isolation and lack of development as a tourist destination. The most reliable way to access the island is by chartered flights from Zanzibar. And while interest in the region is growing among divers for its unspoiled reefs, the area has yet to be paved by large-scale resorts and tourist crowds.

The suite was designed by Swedish outfit Genberg Underwater Hotels, which opened its first underwater property in a Swedish lake near Stockholm in 2000. The Utter Inn is a single room that lies three meters below the surface and contains twin beds and a table.

The Manta Resort is the latest underwater guest experience to shake up the hotel industry. While the conventional trend has been to look skyward and snag bragging rights to building the tallest hotel or the highest penthouse, other hoteliers have been looking the other way, designing properties that maximize the beauty of tropical underwater environments.

Perhaps one of the best existing examples is the Ithaa Undersea Restaurant at the Conrad Maldives Rangali Island hotel, which consistently makes it onto travel bucket lists and lists of the most exclusive hotels. Set five meters (16 feet) below the surface, the fine-dining restaurant features 180-degree views of the coral gardens.

Polish developers have also revealed plans to build an ambitious, futuristic-looking luxury hotel in the Maldives that will be built partially underwater. Reminiscent of the Star Trek Enterprise, the spaceship-like property will be built seven meters above water on five pillars, while the lower deck will be built up to 30 meters below the surface.

Room rates at The Manta Resort start at $750 per person a night.
Follow Emirates 24|7 on Google News.