No current plans to build tower taller than Burj Khalifa: Emaar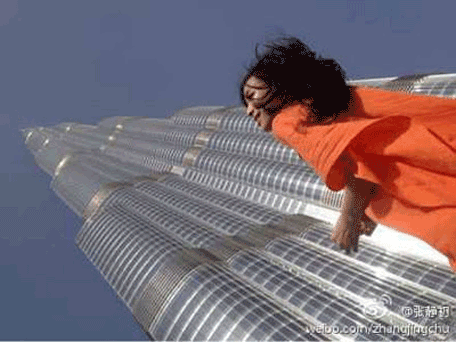 Emaar Properites had denied reports by a section of the media that the company plans to construct another high-rise in Dubai that is taller than Burj Khalifa, the world's tallest building.

An Emaar spokesperson said: "In a television conversation with CNN during April this year, company chairman Mohamed Alabbar discussed tall towers and modern technologies that make it possible for Dubai to build another tall building.
"The current media reports use this April conversation as a source which does not spell a firm decision.

"Emaar, however, does not have any current plans to develop a building taller than Burj Khalifa in Dubai," the spokesperson added.

In media reports that appeared on November 3, 2013, Alabbar was quoted as saying in an interview to CNN: "Emaar plans to build the tallest skyscraper in the world in Dubai."
The comments attributed came on the sidelines of launching of a $3 billion development in Arbil, the capital of Iraq's Kurdistan region.
Dubai is currently home to 828-metre-high Burj Khalifa, the tallest tower in the world, nestled in a district rated as one of the costliest in the world. Alabbar, however, refused to disclose the height of the new tower.
In May, 2013, the Emaar Chairman had said that Dubai can accommodate a tower taller than Burj Khalifa.
Speaking at a conference in Dubai at the time, Alabbar said he's considering building a tower which will be taller than the Kingdom Tower, which is currently under construction in Jeddah, Saudi Arabia.
Kingdom Tower, which is currently under construction, is set to overtake Burj Khalifa to become the world's tallest by 2017-2018.
"Technology has really improved the value of tall buildings which are really important commercially.
"We have learned how to make money out of tall buildings."
Besides Burj Khalifa, Dubai is home to the tallest residential tower (Princess Tower), the tallest hotel in the world (JW Marriott Marquis) and the tallest building with a 90degree twist (Cayan Tower).
Emporis, a global provider of building information, data reveals Dubai has 909 high-rise buildings, including 448 skyscrapers (comprising 40 floors or more).
Follow Emirates 24|7 on Google News.