Pakistan weddings to have one dish only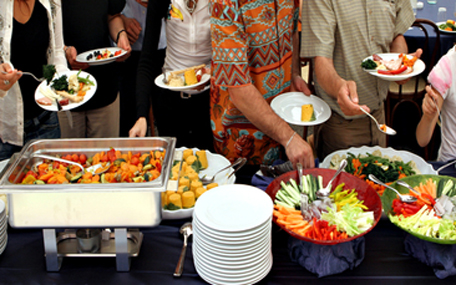 Extravagant weddings are a norm in Pakistan. But that seems to be ending soon in the capital, as the Supreme Court has banned unnecessary decorations and ruled that only one dish will be allowed at a wedding, reported 'Dawn'.

However, managers and owners of wedding halls and catering services say they need more time to implement the rule. They allege that while the Supreme Court issued the decision in January, they only received the orders last week. Also, families book venues and finalize menus way ahead of the wedding date, so cancelling them would incur losses, owners claim.

Meanwhile, administration officials say initially the restriction would be mandatory for commercial enterprises and later other businesses involved in decoration and catering would be asked to comply.

But the administration will not trespass in weddings taking place at private venues such as houses, farmhouses, open plots and grounds and will take action only if they receive a complaint.

As per court rules, only one main dish would be allowed at wedding ceremonies henceforth. Guests may be served a curry, rice, nan, one type of salad and yogurt.
Follow Emirates 24|7 on Google News.