Filipino teen hostage escapes militants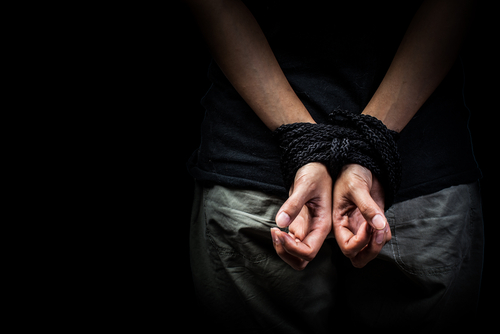 A teenager who was kidnapped by Abu Sayyaf gunmen in March escaped her captors Monday when government troops discovered the militants' jungle hideout in the southern Philippines, the military said.

Store cashier Ledejie Tomarong and two children had been snatched by at least six gunmen who failed to kidnap the teen's employer, a wealthy bakery owner, in Zamboanga del Sur province. The militants apparently seized the three to use as human shields, Sulu provincial military commander Col. Alan Arrojado said.

As the militants fled from the advancing troops, Tomarong, 18, dashed to freedom and was found by villagers who brought her to a military camp, Arrojado said.

The gunmen killed one of the children, who kept crying, apparently to avoid being detected by authorities, officials said.

"She was very confused but she was unharmed," Arrojado said of Tomarong. "She managed to escape in the confusion when the Abu Sayyaf men saw the troops in their encampment and fled in all directions."

Arrojado said by telephone that the militants were still holding about a dozen Filipino and foreign captives in Sulu's jungles, including a Dutch wildlife photographer who was kidnapped more than two years ago.
Follow Emirates 24|7 on Google News.