Philippines to host WEF in East Asia 2014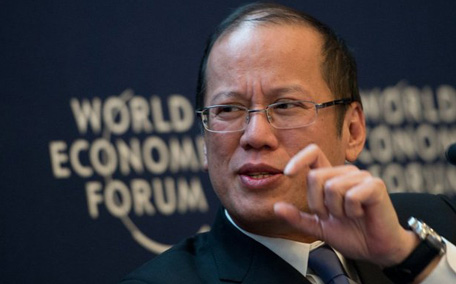 MANILA: The Philippines is now preparing to host the WEF, or World Economic Forum, in East Asia by next year.
This according to President Benigno Aquino III, who talked to reporters upon his arrival in Manila on Sunday afternoon from his first attendance at WEF in Davos, Switzerland.
"What I can say is that … they [some world leaders] praised our economic progress, and I felt their desire to continue with good governance, owing to what we have done here," he said in Filipino, as quoted by the major daily Manila Bulletin.
Aquino was one of the keynote speakers at the forum's Partnership Against Corruption Initiative (PACI). The others in the group were the heads of state from Mongolia, Peru, and India, who also brought good news about their growing economies.
In Zurich, where he spoke before a crowd of about 500 members of the Filipino-Swiss community on Saturday, Aquino said that foreign investors are now lining up to ride on the country's economic success.
He told them that the Philippine Stock Exchange index (PSEi) may hit the 7,000-mark milestone within this year, or will reach 6,500 on February 8, his birthday.
The PSEi, seen as a bellwether of how the Philippine economy and the business landscape will fare, closed at 6,167.64 on Friday. It has hit new record highs for over 70 times since 2010, when Aquino first assumed office.
The Philippine peso, which closed at 41.05:$1 at the end of 2012, was the second-fastest appreciating Asian currency against the United States dollar last year.
Professor Klaus Schwab, who founded WEF, has lauded the Philippines for its economic reforms.
"If we further help each other, I won't be surprised if we make it to the Guinness Book of World Records because of the strong performance of our stock exchange," Aquino said, as quoted by Philippine Daily Inquirer's Doris Dumlao.
He recalled how he joined some of the foreign trips made by her late mother, Corazon Aquino, when she became the country's president after the exile of the strongman Ferdinand Marcos to Hawaii, leaving the Philippine economy in a quagmire.
"We went to Japan and we were almost begging for them to put up businesses in the Philippines," he said. "But these days, there's a long line of investors for us. They are eager to invest in a wide array of sectors from education and infrastructure to information technology."
Follow Emirates 24|7 on Google News.