1,200 couples cut costs but tie the knot in Saudi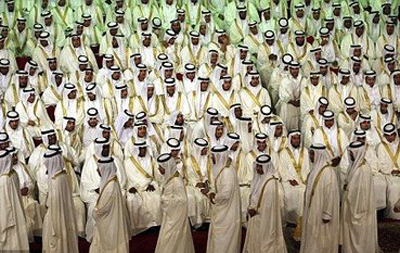 Saudi Arabia staged one of its largest mass weddings involving 1,200 couples as part of an ongoing drive to cut soaring marriage costs in the conservative Gulf Kingdom, newspapers reported on Sunday.
The event took place in the western Red Sea port of Jeddah, Saudi Arabia's second largest city, on Wednesday night and was attended by thousands of officials and people, including Prince Khalid al Faisal of Makkah.
Officials, quoted by newspapers, said they are planning another mass wedding in Jeddah involving more than 1,000 couples later this year.
Saudi Arabia and other Gulf nations have resorted to mass wedding to save expenses by bridegrooms following a surge in costs of such parties and in dowries, the money paid by grooms to the family of the bride under Islamic law.
Follow Emirates 24|7 on Google News.