Assad forces seize Homs district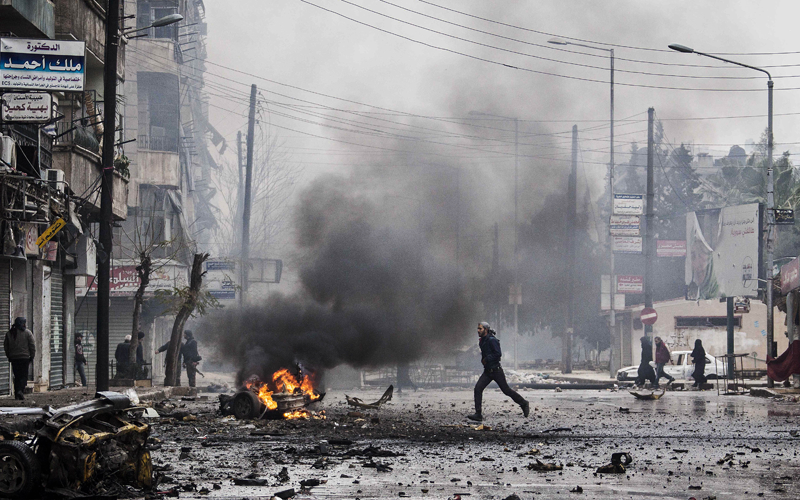 Forces loyal to Syria's President Bashar Al Assad on Saturday seized a district of the central city of Homs after a fierce assault that sparked a humanitarian crisis, a monitoring group said.
"The army launched an offensive several days ago on the neighbourhood of Deir Baalbeh with heavy bombing, and the fighting and attacks continued until the rebels withdrew," said the Syrian Observatory for Human Rights.
The Britain-based watchdog, which relies on a large network of activists and medics on the ground, said it was unable to provide any casualty figures for the battle because of communication difficulties.
It said, however, that the fighting had triggered a humanitarian crisis in the city, referred to by anti-regime activists as "the capital of the revolution."
Elsewhere, the army also battered the rebel-controlled area around the Crac des Chevaliers crusader castle, a Unesco-listed world heritage site to the west of Homs.
In the north, fighting raged around Menagh military airport near Syria's second city of Aleppo, after rebels managed to penetrate the base on Thursday following a months-long siege, said the Observatory.
Assad's forces targeted different parts of Aleppo city with rockets overnight, as clashes persisted.
They also bombarded several areas across the same province, said the watchdog.
Regime shellfire was also reported in the provinces of Hama in central Syria and southern Daraa, where a man was tortured to death soon after being arrested.
There were also clashes in the eastern region of Deir Ezzor.
Air strikes and artillery fire occurred in several locations near Damascus, including Daraya to the southwest, which the army has been trying to retake for several weeks.
The Observatory said at least 153 people were killed on Friday in violence across Syria, where a pro-democracy uprising that erupted in March 2011 morphed into an armed insurgency following a bloody crackdown.
The watchdog puts the overall death toll from the conflict at more than 45,000.
Follow Emirates 24|7 on Google News.