Bab Al Mandab, Mayoun island retaken in 5 hours: UAE Armed Forces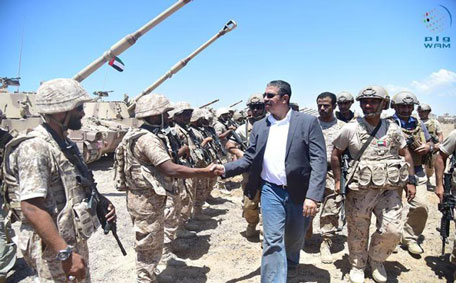 Yemeni government forces and the Southern Resistance backed by the Arab coalition forces have recaptured the strategic strait of Bab Al Mandab and a small island of Mayoun in the Red Sea from Al Houthi militiamen after brief clashes.

Khaled Bahah, Vice-President of Yemen, said the Houthi rebels and Ali Saleh group have been damaging the state's properties and "we will not allow them any opportunity for political and military adventures. This is the last message for the Houthis and their allies."

He said the recapture of Bab Al Mandab and Mayoun island "is a strategic victory as Bab Al Mandab is an international strategic waterway".

The coalition troops launched the campaign on the rebels' military positions on Thursday morning following relentless airstrikes that paved the way for their advance.

Commander of UAE Armed Forces in Yemen said, "We have been assigned by the Arab coalition command to retake Bab Al Mandab. The operation was planned on land and air, surprising the enemy. Bab Al Mandab and Mayoun island were recaptured in five hours."
Follow Emirates 24|7 on Google News.