Dogs feed on the dead at cemetery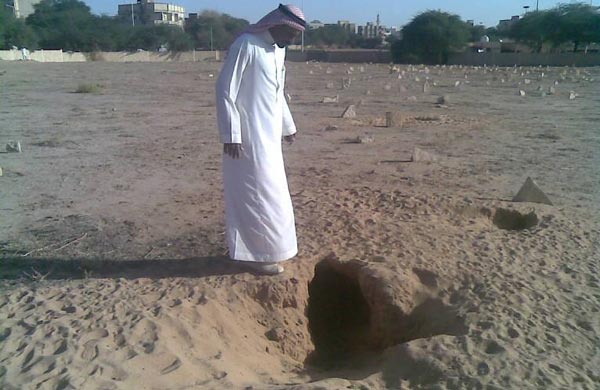 Hungry dogs have been feeding on human corpses during night raids on a deserted cemetery in Saudi Arabia, taking advantage of its remoteness from residential areas, a local newspaper reported on Tuesday.
As the sun sets and the night begins to encompass the central town of Buraydah, herds of wild dogs advance on the cemetery and begin clawing into the graves to snatch bones and other organs left from the buried bodies, the electronic Arabic language daily Ajel reported on Tuesday.
The dogs invade the graveyard almost every night despite recurrent complains by the town residents to the authorities.
The paper said it had sent its photographer, who saw many stray dogs gathering outside the cemetery just before sunset to brace for the night raid.
"These dogs are continuing their raids on the Muslim graves almost every night although the cemetery no longer receives any dead….they are doing so undisturbed and undeterred by the authorities," the paper said.
"Many graves have been dug by these dogs while the authorities are not bothering take any move…our photographer went to the cemetery and recorded these encroachments with the camera….one dog was seen lying too close to the graves waiting for the night to fall to enter the cemetery and get food."
Follow Emirates 24|7 on Google News.