Egypt, Tunis events to impact all Arabs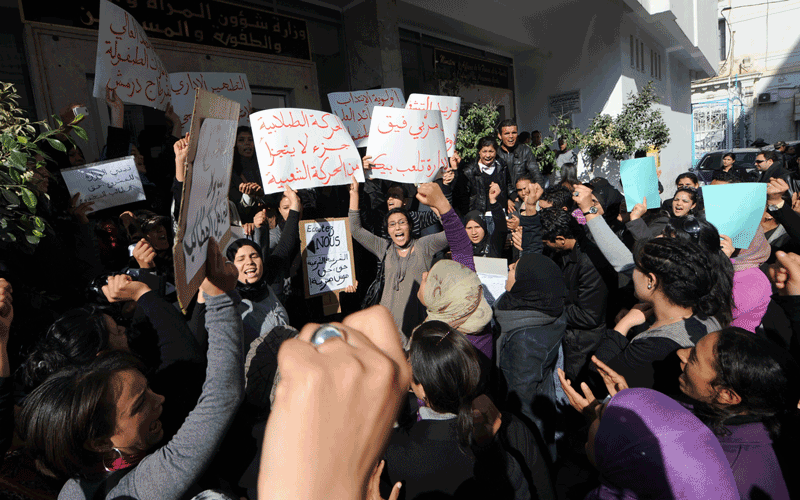 The revolts in Egypt and Tunisia are expected to impact the entire Arab region and force governments to look for new models of growth to end poverty among the people, the Arab economy chief has said.
Jassim Al Manai, Chairman of the Abu-based Arab Monetary Fund (AMF), also said governance should become the main theme of any economic reforms in the region to avert fresh crises.
"The events in Egypt and Tunisia will have repercussions on all Arab countries, which are now required to search for more suitable economic models," Manai said at a seminar in Abu Dhabi this week.
"I believe these events will lead to radical changes in the region….Arab governments should now focus on the quality not rate of growth after reforms failed to tackle the gap among social classes…nor have these reforms provided enough jobs for the youth as we have seen an increase in unemployment rates despite all what they (governments) say about the achievements of reforms."
Manai, whose fund is a key Arab league establishment, said the current events in the Arab world underscore the need for real governance and accountability in all regional nations.
"We have noticed a remarkable weakness in the application of governance rules and a contradiction in interests in the region."
Manai, a Bahraini, said he had recently written an article about Egypt's economy, saying that reforms in the most populous Arab country are "excellent but do not very effective."
"What I meant by this is that the Egyptian people are not feeling the results of the economic reforms," he said.
"Growth in Egypt as well as Tunisia has surpassed expectations over the past few years as was testified by international institutions…but the reform gains have not reached the citizens who clearly have not felt any improvement in their living standards."
Follow Emirates 24|7 on Google News.