Experts urge containment of Yemen by GCC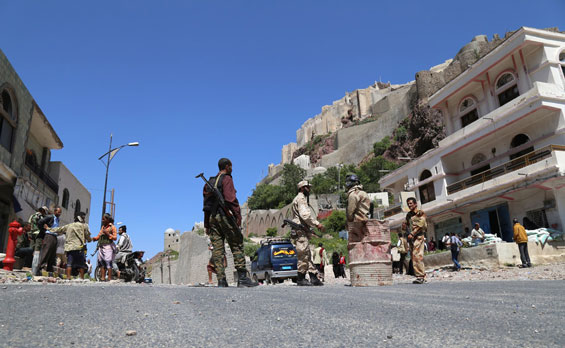 Arab academicians, analysts, experts and writers on Wednesday urged for containing Yemen by the Gulf Cooperation Council (GCC) and stressed that the GCC states are able to rehabilitate the country after defeating the Iranian-backed Houthis rebels.
They explained that expanding the Arab Coalition should be based on clarity of vision and success in the current operations in Yemen.
Participants were speaking on the second and last day of a forum organised by the Arabic-language daily 'Al Ittihad' to discuss consequences of the Houthi coup in Yemen and the response of GCC members to the Iranian proxy militia. They presented insights into Yemen's strategic importance for the security of the GCC, gave in-depth analysis of the situation in Yemen and the dangers of Iran's control of Yemen through its proxies in the country, the Houthi rebels.
Emirati researcher Salim Salmeen Al Nuaimi, noted that UAE participated in the Arab Coalition's Operation Decisive Storm because it clearly sees threats to its own national security.
He warned that if the Houthis seize control of Yemen, Tehran would be more influential in Yemen and the country will turn to a passageway for African migrants on their way to the Arab GCC states. This, he stressed, makes it urgent for the GCC states to contain and rehabilitate Yemen after they will have defeated the Houthi rebels.
Researcher Ahmed Abdulmalik noted that rehabilitating Yemen requires an agenda that goes beyond security and military considerations and focusses on development aid that would ensure stability in Yemen in the long run.
Wahid Abdulmajeed, Editor-in-Chief of the Egypt's Al Siyassa Al Dawliya Journal, said the formation of a pan-Arab Coalition should be founded on the success of its operations in Yemen and recognition of, and agreement on common threats that have to be faced.
The experts recommended that in addition to containing Yemen, the Houthi rebel group should be stripped of popular support and its social incubators in Yemen, and that overall development should be initiated in Yemen to prevent it from sliding back to Iran's hegemony.
They noted that containing Yemen should thwart Iran's attempts to take advantage of any vacuum in this region. They noted that if Yemen's accession to the GCC bloc is difficult now, the process can be carried out gradually over 15 years with admitting Yemen to a GCC free trade zone or customs union as a start.
Follow Emirates 24|7 on Google News.