Family abandons car for snake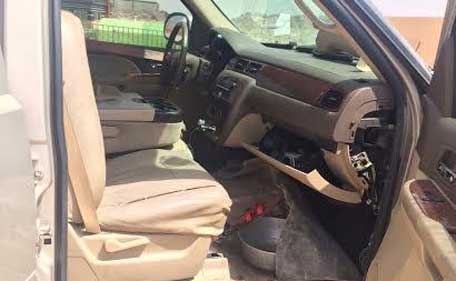 A Saudi man and his 10-member family decided to abandon their car and used taxis after they found a snake inside their car.
Saeed Al Qadaan, a resident of the southern Abha town, said he had tried to kill the snake but it disappeared under the seats, prompting him to call the civil defence.
"The civil defence men could not find the snake and told me that it might have sneaked into the fan or engine systems…they asked me to use spray to flush it out," Qadaan said, quoted by the Arabic language daily Sabq.
"I used spray and powder but the snake appears to be still inside…I have decided to abandon the car for the safety of my family until this snake leaves."
Follow Emirates 24|7 on Google News.