Hospital gives parents their newborn with severe burns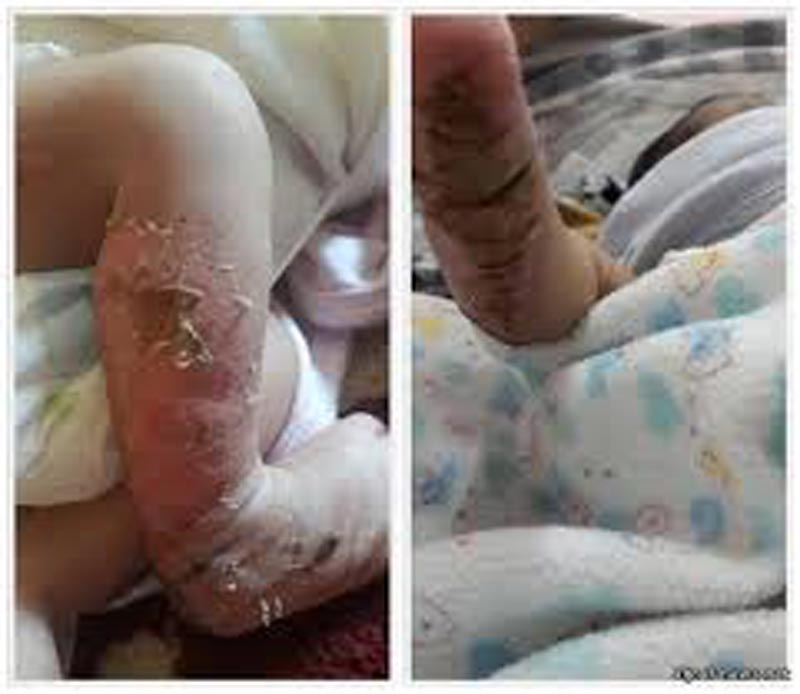 Parents of a newborn baby in Saudi Arabia were shocked when they were given their baby with first and second degree burns on the body.

The incident took place in a hospital in the Al Jouf region of the country. Officials from the Saudi Ministry of Health said that they will soon issue a statement on the incident.

Pictures of the newborn went viral on social media, where many expressed their anger at the hospital staff, accusing them of carelessness.

Asma, a Saudi woman, said such accidents happen in hospitals as they clean newborn babies with hot water. In some cases, nurses do not check the water's temperature before washing the babies.

Others requested the Saudi Health Ministry to take action against the hospital, doctors and nurses in charge of this baby.

Follow Emirates 24|7 on Google News.