Live worm with shrimps at restaurant in Saudi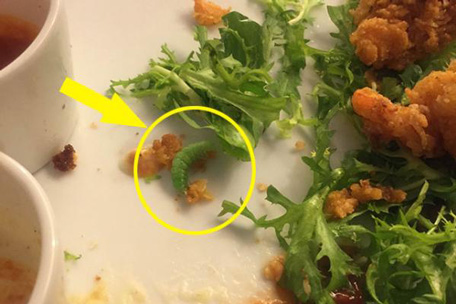 A Saudi woman and her family were in shock when they found a live worm in a dish of shrimps they ordered at a famous restaurant in the Gulf Kingdom.
Bashayer Abdullah said she and her children were lucky when they saw the worm moving between lettuce leafs mixed with the shrimps before they started to eat.
"Just before we began eating, we noticed something green moving...it was a live worm, which gave be a big shock and I thanked God that we didn't eat," Bashayer said, quoted by Ajel Arabic language daily.
She reportedly filmed the dish and sent pictures to health authorities but they have not taken any action against the restaurant in the capital Riyadh.
"The problem is that the restaurant manager tried to bribe us with a free meal and some sweets...but of course we refused," she said.
Follow Emirates 24|7 on Google News.